Stirling law students visit Burness Paull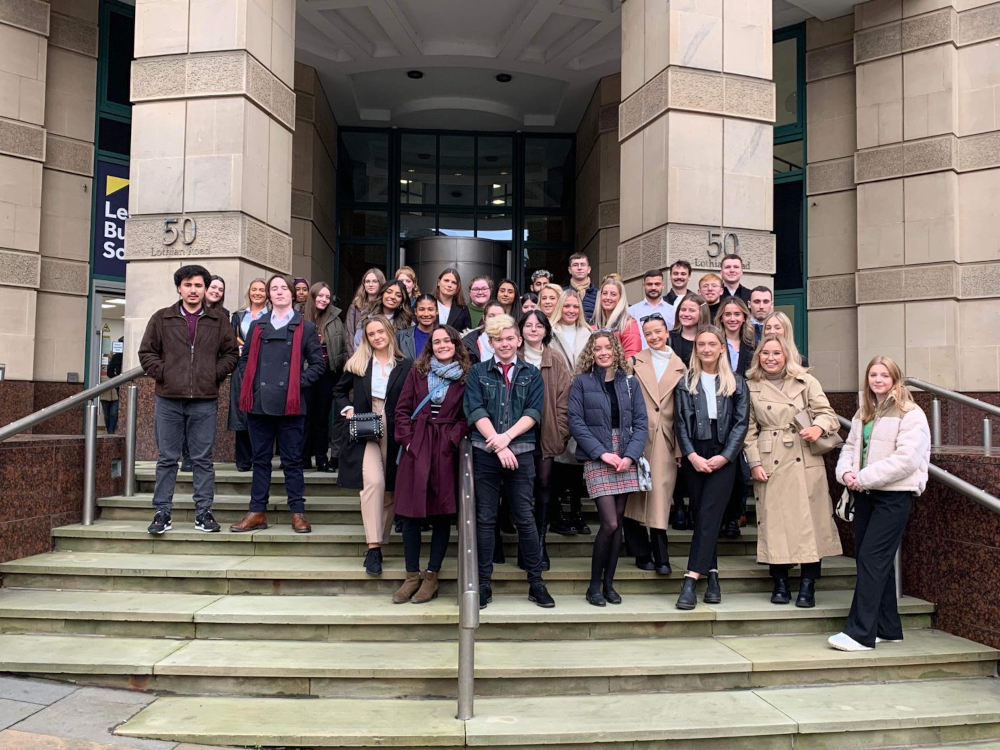 Students from Stirling University visited Burness Paull in Edinburgh last week to get a taste of life at the firm.
As part of the sponsorship between Stirling University Law Society and the firm, 40 law students visited the Burness Paull Edinburgh office on Wednesday 16 November to hear a presentation on the firm before having a networking session with first-year trainee solicitors.
Yasmin Millar-Trotter, graduate recruitment and development manager at Burness Paull, said: "Burness Paull is committed to supporting the next generation of legal talent and widening access to the profession.
"Key to this is providing prospective candidates with an overview of the opportunities available, practical insight into life as a solicitor, and demystifying the recruitment process. We were delighted to host Stirling University's Law Society for an insight day and hope many of them will consider applying for a career with us in the future."
President of the university's law society, Jedd France, said: "All of the staff at Burness Paull were very welcoming and accommodating, highlighting exactly why we are proud to be sponsored by the firm.
"I must say a massive thank you to the graduate recruitment team and the five trainee solicitors present on the day for providing a very beneficial experience for our members. We have received a lot of positive feedback from attendees and look forward to organising similar events in the future."