Blair Melville puts theory into practice with Teneu Legal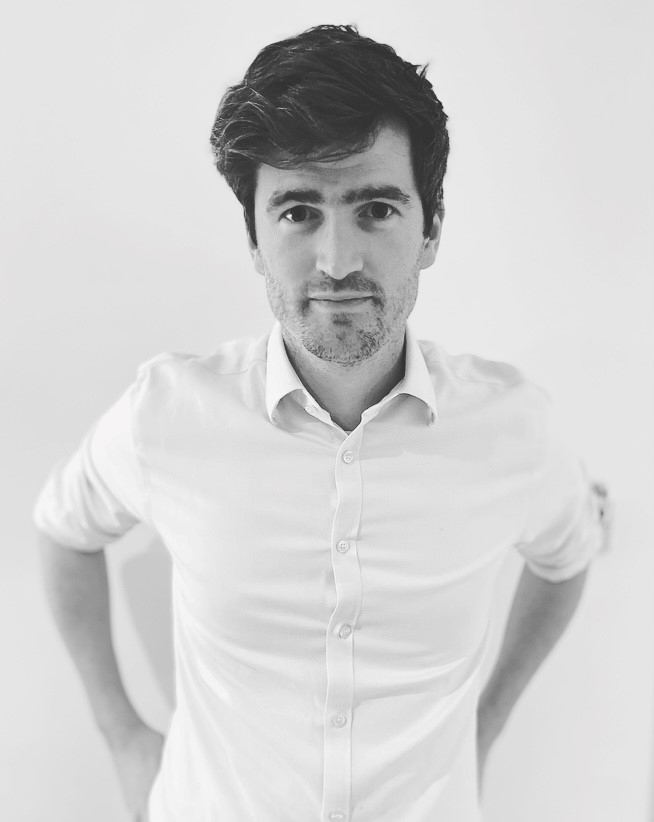 If the past few months have taught us anything it is that the right medicine can change everything – so who better than a lawyer with a background in immunology to experiment with a new practice model developed to benefit the community?
Blair Melville, 33, is the solicitor behind Teneu Legal, a new immigration practice that its founder hopes to run as a social enterprise. Its name pays homage to the mother of Saint Mungo, herself a saint and, with her son, co-patron of Glasgow. Teneu [ten-yoo] is said to have been tied to a chariot and thrown from Traprain Law on the orders of her father after falling pregnant.
Miraculously, however, she lived.
"I know the story of Saint Mungo very well but his mother, a woman who came through so much; her story is seldom ever told. She was raped and beaten by family members, cast out to die, survived, and went on to work in Glasgow with her son," Mr Melville told Scottish Legal News.
His aim with the new business is to establish a "viable practice model" with positive social change built into its very foundations.
He said: "At least 20 per cent of all time will be directed towards supporting other projects. Maybe as the firm grows we will start hosting our own legal education courses and workshops, but for now it will be spent working with law clinics in expanding their immigration services."
Run as a social enterprise, Teneu would have a diverse board of directors reflective of the community it serves. Presently in Scotland, however, only lawyers can take on this role. Enabling the dormant alternative business structure legislation would solve the problem but this seems more unlikely than ever. Instead, Mr Melville hopes to come to a resolution with the Law Society of Scotland this year.
After high school in Carnoustie, where he grew up, he took a BSc in immunology at Glasgow University where, for his final year undergraduate project, he tested the immune response of mice to a breast cancer vaccine. In 2009, however, he would swap the lab for the library to begin the two-year LLB at the University of Strathclyde.
After graduating, like many of us, he did what he could until he could do what he liked. But his formative experiences would also reveal to him why a new practice model was needed.
He began his traineeship in the summer of 2013 in the litigation team of a high street firm, "principally in small claims and summary cause actions for debt recovery and housing matters".
He said: "It didn't sit well with me working to throw people out of their homes, particularly with some landlords who were, in my view, being a bit opportunistic."
One case in particular weighed heavily on his conscience. He was instructed to move for the ejection of an elderly respondent "who had effectively been stuck in his top floor flat for months due to his disability".
"His family were there at the hearing. There were significant arrears and I was instructed to proceed for summary decree. While the family were unrepresented, they spoke passionately about their father and I remember the look of anger when I had to explain to the sheriff that their arguments were irrelevant: the arrears, which were accepted, amounted to over six months and at the time we were entitled to decree – which was granted."
In 2016, his career took him to Drummond Miller, which was a "total game changer". It was here that he had a salutary lesson in the shortcomings of traditional practice and was exposed to the open sore that is legal aid in Scotland. In the Immigration and Asylum Tribunal he "began to understand the huge stress that solicitors are placed under, particularly with the opposing pressures of client demands and legal aid recovery".
He "regularly received instructions from unaccompanied asylum-seeking children" and had to juggle their needs with those of fee-paying private clients.
"As such we began to take on less and less legal aid work as demand for private client work grew."
He said: "I recall one case of a young man, a child really, who had lied to the Home Office when claiming asylum and whose whole credibility was cast into doubt. It was clear that there was a reason that he lied, but not clear why. After months of trying to build a relationship he was still hiding things.
"It was only at the tribunal, on the last possible time, that it was disclosed through a third party that he had been a victim of serious sexual assault, but he was still not prepared to discuss this with me. After we lost the tribunal, he had to get another solicitor so that he could effectively make a new application.
"I thought at the time that this was a client who needed more time to work with them, to build that trusted advisor status that all solicitors aspire to, but that is made difficult by legal aid constraints."
He joined Shepherd and Wedderburn in September 2018 – at a fortuitous time. They were building their immigration team and it was there that he got crucial experience of how a corporate team operates. That experience will inform the immigration work he hopes to gain now that Brexit has actually happened. Employers, who have so far relied on a "steady stream of labour from the EU", must now sponsor skilled workers.
Mr Melville said: "Sponsorship can be easy if managed well and employers get the right training in advance. Getting it wrong, however, can have huge consequences for employers who may lose their right to sponsor workers and any international workers and their families may be forced to leave the UK."
Having gone full circle – from high street firm to the last of the big four – the young lawyer now finds himself at home, in Glasgow, where he will develop his trusted advisor status on his terms. With Teneu Legal he said he wanted to "encourage other law firms and lawyers to place the community at the heart of how we practise".
"We need a diverse legal sector and one that works cooperatively to help solve some of society's biggest challenges. I hope that over the coming years Teneu Legal can become an example of how this can be done."
Like its namesake, the new venture has been forged in adversity but will, it is hoped, be tempered in prosperity.