The Margaret Taylor Interview: Greg Bargeton on how Scotland's whisky giants are tackling the coronavirus challenge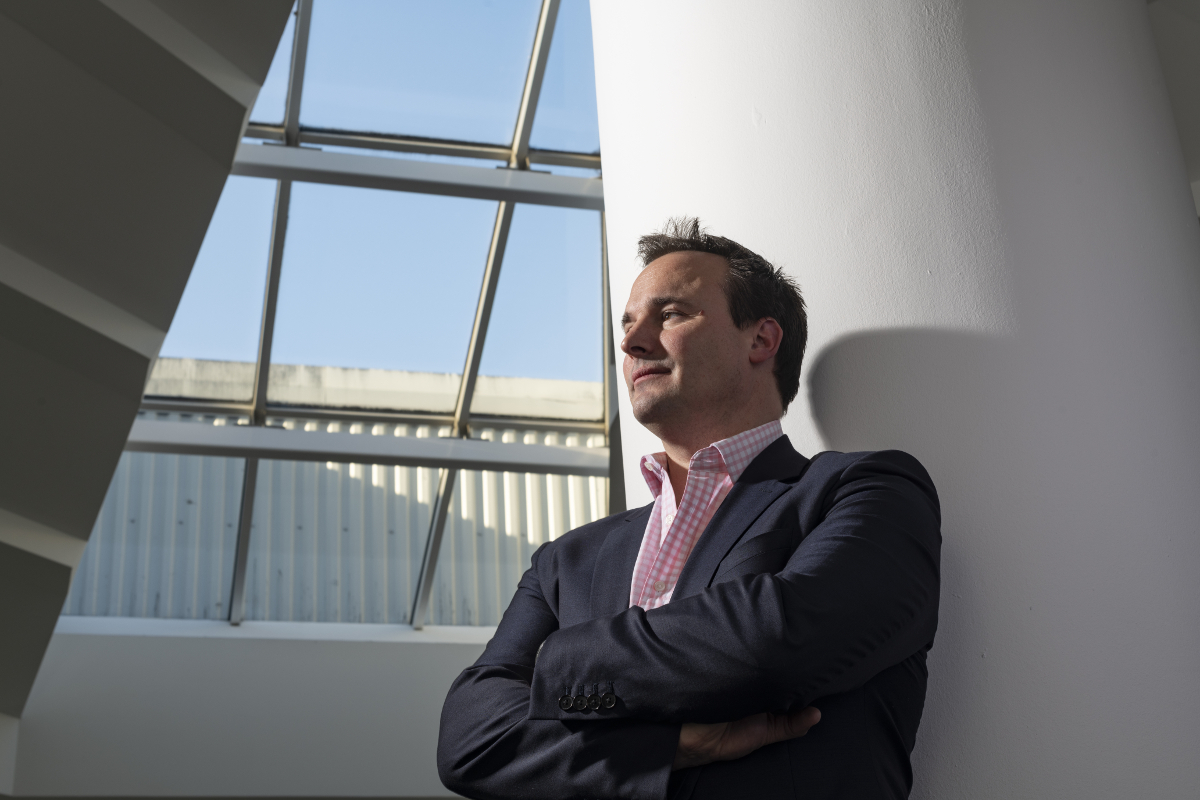 A couple of months ago, the biggest issues William Grant and Sons general counsel Greg Bargeton had to deal with were enforcing the company's intellectual property rights and coming up with ways to prepare the business for whatever Brexit might throw at it. Then the coronavirus pandemic hit and everything changed overnight.
"While we have weathered many difficult storms in our company's 132-year history, this is one of the most challenging because of the global scale and impact," Mr Bargeton says. "In a few short weeks, the way that our business operates, what we produce and how our people are working across the world have all changed."
As head of the company's global coronavirus taskforce – a role he describes as being "all-consuming" – Mr Bargeton is at the forefront of the company's response to the pandemic, leading a team made up of representatives from its bases in Europe, the Middle East and Africa, Asia Pacific and the Americas. Their efforts have been focused both internally, where the emphasis has been on ensuring staff are safe and the business is as insulated as possible, and externally, with the company seeking to find ways to contribute to the global fightback against the illness.
"From the very early stages of this crisis, our priority has been protecting our people and our business for long-term success. Our company values anchor us and guide all the choices we make through these difficult times," Mr Bargeton explains.
"We have moved fast to develop virtual ways of staying in touch with our teams and as we hear about their work and the way they are adapting I can see a common and consistent theme. It is a theme of our people responding with positivity and energy to the challenges posed by the coronavirus pandemic.
"This response has taken shape by redefining the norms, developing new ways of working and bringing ideas to life that have transformed our business in a few short weeks. One example of this is how we have adapted quickly to play our part in combating the coronavirus. We're diverting our technology and the skills of our colleagues to supply about five million litres of ethanol to produce hand sanitiser to be supplied to a range of manufacturers."
That ethanol is being produced at the company's sites at Girvan in Scotland, Tullamore in Ireland and Tuthilltown in New York State. In the US it has been used to create a hand sanitiser that has been distributed to care and residential homes, with the plan being to do the same at the company's other sites.
"As an independent family-owned business, we talk about creating legacies for the long term," Mr Bargeton says. "Through the current situation, I believe the best way to do this is by finding ways to implement the most innovative and impactful ideas in response to the challenges posed by the coronavirus. Right now, I am working on just how we can do this in a pragmatic and meaningful way across our business."
The restrictions imposed as a result of the spread of the virus mean many of the company's normal distribution lines have been closed off, while strict social distancing rules mean it has had to adapt the way its products are made. With distribution shifting from the hospitality sector to the retail industry, and staff finding new ways of working, some form of normality has returned. For Mr Bargeton, though, the coronavirus taskforce is taking up so much of his time that the business-as-usual legal work that is still being done is falling largely on his 16-legal strong team.
"While I have been focused on leading our company taskforce my legal and corporate affairs team are doing a brilliant job of managing the wide range of issues that have arisen as a result of the pandemic," he says. "While there has been considerable disruption, some legal work, like trade-mark issues and litigation, have continued to require my attention, but I have naturally had to leave much of the rest of the work in the very capable hands of the team."
Given that the business, which is still owned and run by the same family that founded it in 1887, produces iconic brands such as Glenfiddich, The Balvenie, Drambuie and Hendrick's Gin, IP protection is one of the legal team's main sources of work.
"Challenges to our brands come from all over the place, but everyone in the business is so passionate about our brands that they all keep an eye out," Mr Bargeton says. "We get information from the chairman down. We get emails saying 'have you seen this' and we get bottles sent through that people have bought because they thought it looked suspicious."
These breaches can end up in the company heading to litigation, something it generally works with City law firm Taylor Wessing on, though Mr Bargeton notes that his preference is to follow the "pragmatic" approach taken by Scotch Whisky Association (SWA) legal head Alan Park when it comes to brand protection.
"In the US people tend to go to court before breakfast and we have a few cases running there but our attitude is that we don't go looking for fights," he explains. "We don't always get it right and Alan Park, who is brilliant and immensely pragmatic, will give us a gentle steer. They do an amazing job protecting scotch around the world."
Not so long ago businesses like Grants would have passed a considerable proportion of their legal work to external law firms, but that has changed in the years since the financial crash. And, with more and more lawyers turning their backs on private practice, the ability for companies to develop legal specialisms in-house has grown, meaning teams like Mr Bargeton's can have far greater choice about what they keep for themselves.
"Our attitude has always been that we'd rather do it ourselves because we see it as an opportunity to connect with the business," he says. "We're really loathe to see that experience leak out and become something that law firms can benefit from. Last year was one of the busiest years we've ever had but we underspent on our outsourcing budget."
It is a trend Mr Bargeton would like to see continue, which is why he is looking to grow his legal team. Having numbered six people when he joined the business from Carlsberg Breweries a decade ago, the team is now 16 strong, with most of those people based at the company's North Lanarkshire headquarters. The plan before the pandemic hit was to bring that up to 21 by the end of the year, while also increasing the team's geographic coverage.
"Most of the team is based in Bellshill but we have a smattering of lawyers elsewhere – we have one in New York and one in Singapore," Mr Bargeton says. "Part of the work we're doing will be to have bigger teams in key geographies – we'll have someone in Richmond to cover EMEA, another in Manhattan, one in India and another in Singapore."
Though the focus on responding to the pandemic may see the timetable for that recruitment drive slip, Mr Bargeton is clear that the pandemic itself has underscored the importance of having a team with a global mindset as well as local expertise.
"Our priority has been to protect our people and our business for long-term success and the taskforce is made up of talented individuals who represent each of our company's functions and regions," he says. "Early on, we established a set of core principles that would inform our decision-making, with a reference to what we think is right and always in line with our company values. We have worked hard to achieve a consistency of approach across our global business, while ensuring that decisions are made locally by the people that know best."