Shoosmiths celebrates tenth anniversary in Scotland with Haymarket move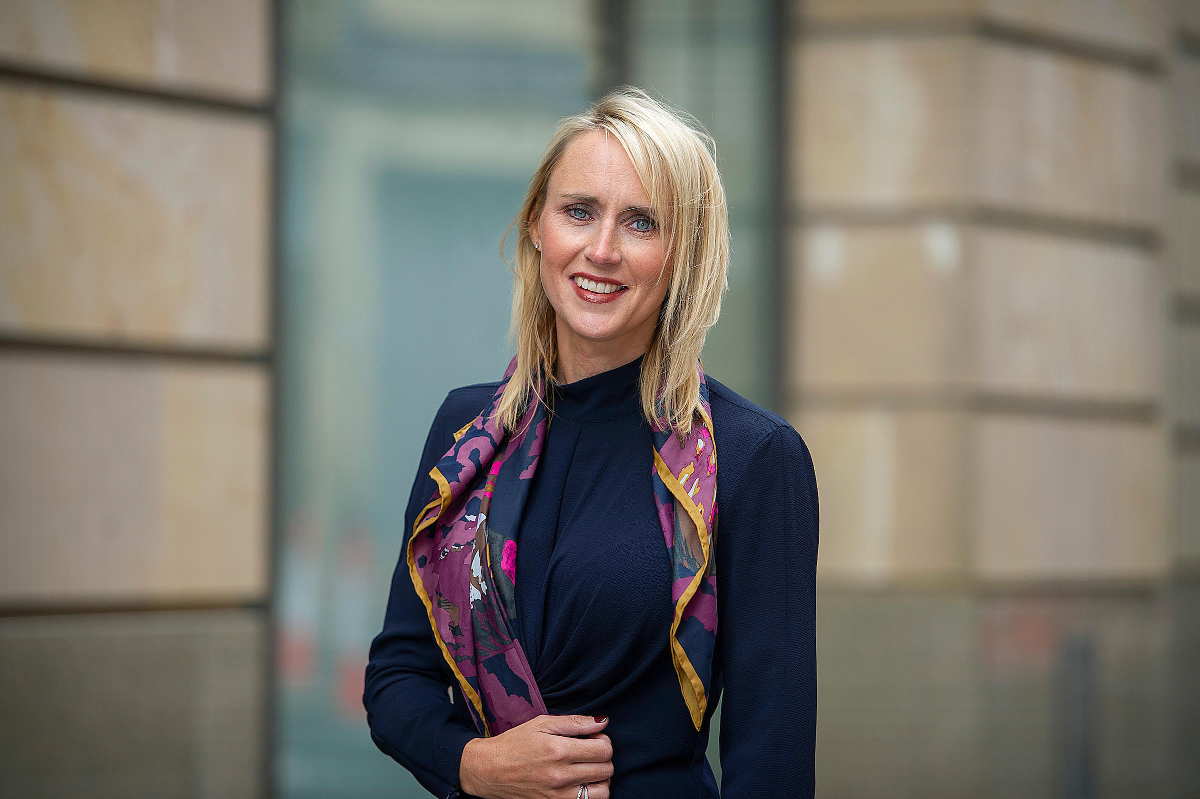 Shoosmiths is to move its Edinburgh office to a new landmark development, marking 10 years of success in Scotland.
The firm has been based at Saltire Court, Castle Terrace since 2012 and has expanded its practice significantly in that time. It is now to relocate to the contemporary mixed-use Haymarket Edinburgh development in the heart of the city's commercial district, after agreeing a 15-year lease for the 2nd floor (16,000 sq ft) of 1 Haymarket Square, with property developer Qmile Group.
Alison Gilson, partner and head of the Edinburgh office, said: "We are thrilled to have signed a lease for the prestigious new development at Haymarket Square. Edinburgh is where the firm started its Scottish journey 10 years ago. We're looking to the future now and this move to such a high quality office space reflects our commitment to the very best infrastructure in support of our clients and our staff as we expand further in years to come. The office space is also designed to a high environmental specification, which fits well with the firm's ESG goals."
Janette Speed, partner and head of Scotland, added: "Underlining Shoosmiths' commitment to and our excellent reputation in the Scottish market, this move to our new office will also serve as a spectacular destination space, perfect for a hybrid working environment, where clients and colleagues can do business. It is also positioned in a transport hub, which is ideal for the firm given the recent launch of our office in Glasgow. We are extremely excited about moving to our new office in Haymarket and embarking on the next phase of our growth strategy in Scotland."
Qmile Group's Haymarket Edinburgh development, designed by globally renowned architects Foster + Partners, comprises 380,000 sq ft of Grade A office space in three buildings. All the buildings are expected to achieve BREEAM 'Excellent' and EPC A ratings.
Designed with a strong focus on the natural environment and occupier wellbeing, the office accommodation offers a wide range of health and wellbeing amenities, including smart building technology, extensive cycle storage and EV charging points. A hotel, shops and leisure facilities will be configured around a significant landscaped public realm for the benefit of the local community and business district.
Paul Curran, chief executive of Edinburgh-based Qmile Group, said: "We are very pleased to welcome Shoosmiths to Haymarket Edinburgh. Our vision for the development was to create a thriving business community with excellent sustainability credentials which would become an integral part of the city centre.
"Shoosmiths' decision to relocate to Haymarket Edinburgh, and its long-term lease commitment, have helped make that vision a reality. The firm is very highly regarded nationwide, and it is great to see the business further implement its successful growth strategy in Edinburgh with this move.
"We look forward to welcoming everyone from Shoosmiths' Edinburgh office, along with their clients and intermediaries, to our development in due course."