Law student Cameron Irons jointly awarded Dundee University's top award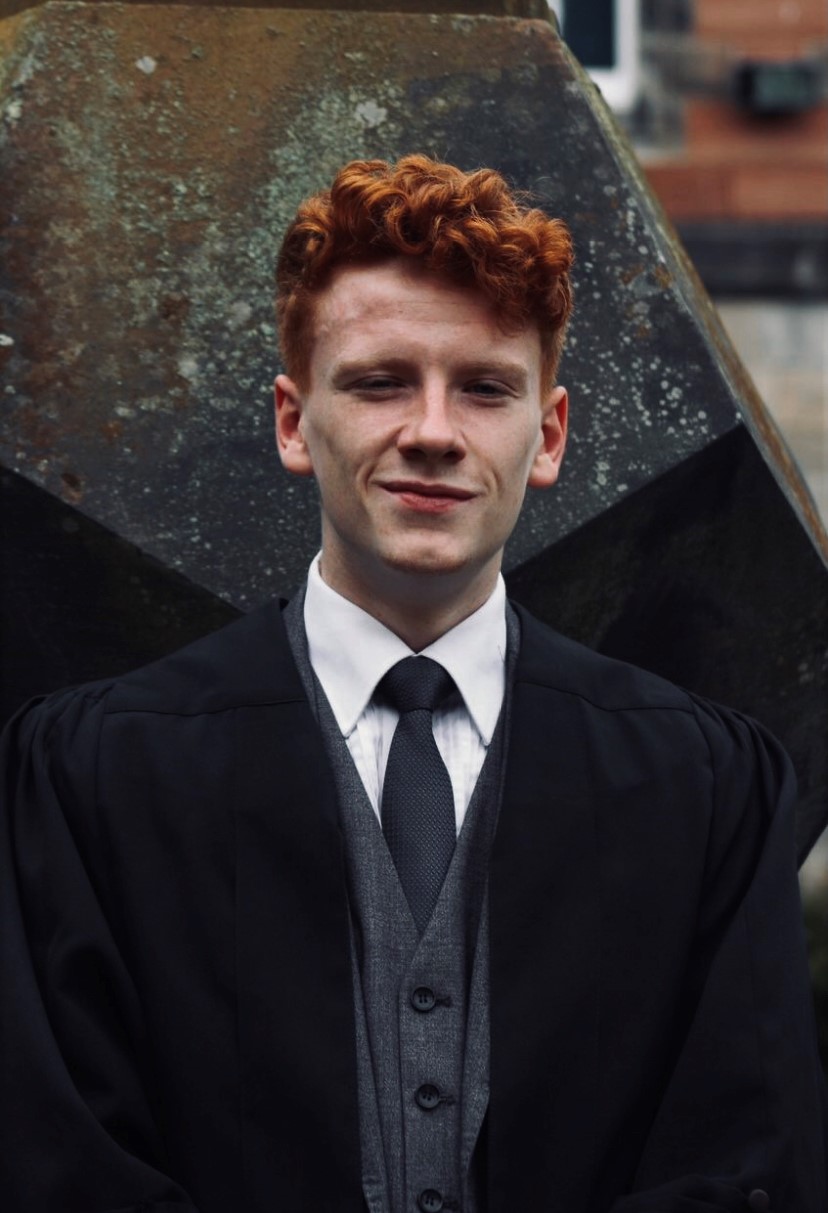 A high-achieving law student and one of the UK's top postgraduates have shared the most prestigious award given to University of Dundee students.
Cameron Irons and Dr Holly Keir have been named as the joint winners of this year's Wimberley Award, given to the student or students who have made the most distinguished contribution to university life.
Mr Irons, 22, graduates this afternoon while Dr Keir, 28, will cross the stage to collect her PhD in respiratory medicine tomorrow. Both will receive their Wimberley medals at the same time as they graduate, and both are set to extend their connection with Dundee beyond graduation.
Mr Irons, from Perth, has served as president of the School of Social Sciences and recently received the award for Outstanding Contribution to the Student Experience from Dundee University Students' Association (DUSA).
He has helped develop a pre-matriculation awareness module covering gender-based violence and consent, equality, diversity and inclusion, climate change and academic integrity, and has supported the university's widening access activities. A former president of the Dundee Legal Mooting Society, he has also been involved in the planned reintroduction of a law clinic at Dundee.
"Winning the Wimberley Award is a huge honour, and it makes all the extra-curricular work totally worthwhile," he said. "My friends often joked that I had forgotten I was trying to get a degree because I was always doing society or representation work, but this was the best possible recognition, and it came as a total surprise.
"I genuinely came here with no ambition to get involved with student activism or representation, but it became such a huge part of my student life. A few years back I adopted various leadership roles within the law community, and it was student society work that made me realise I had a strong passion for supporting students and directing initiatives that would enrich the student experience.
"Our university has a remarkable commitment to the student voice, and I found it is open and responsive to any student who wants to make a difference."