Dundee Mooting Society competes in first International Football Arbitration Moot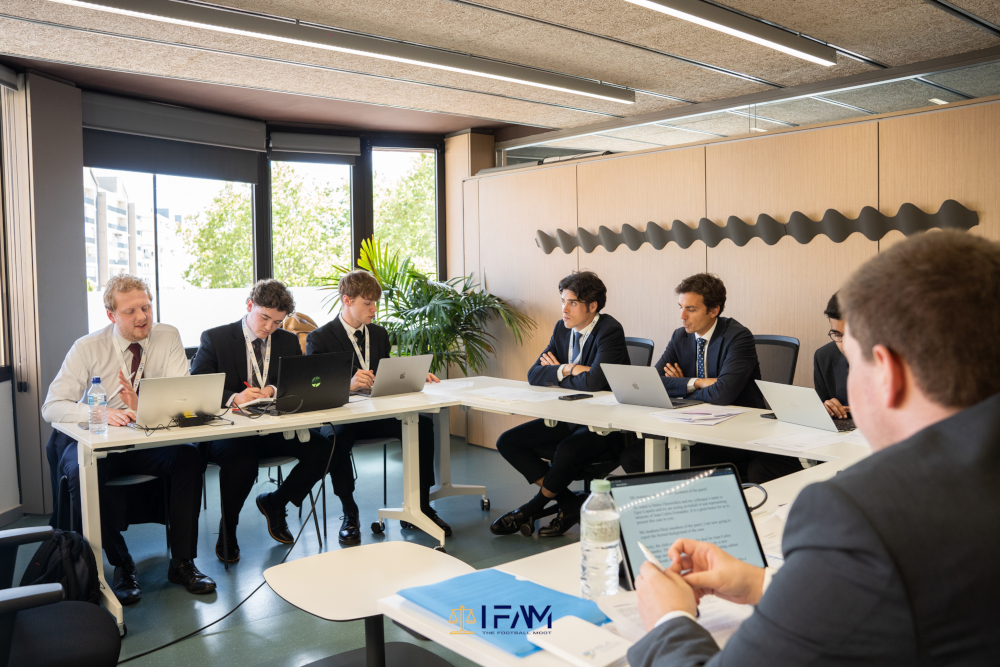 Last month the University of Dundee Mooting Society attended the inaugural International Football Arbitration Moot in Platja d'Aro, Spain.
The first and only event of its kind, the IFAM saw mooters and judges from 40 different countries attend the three-day in person event after two written rounds took place across March and April.
In Platja d'Aro, the teams dealt with a fictional appeal to the Court of Arbitration for Sport against a FIFA dispute resolution decision – which included the opportunity to examine and cross-examine the football player at the heart of these proceedings. Teams were also given a 'crash course' to help get them up to speed with the workings of the court.
The University of Dundee team performed well at the in-person hearings, winning two of their three moots – against Moscow State University and the University of Real Madrid.
The standard at the competition, which was won by Germany's Bucerius Law School, was very high and the Dundee team gained further experience in oral advocacy as well as in dealing with a witness.
University of Dundee Mooting Society external coordinator and team member Saul McGivney said: "The IFAM was an amazing experience, and the opportunity to try something other than mock court proceedings was extremely valuable to enable students weigh their choices when deciding a career path. The procedures behind the arbitration were very realistic and the feedback was detailed. Many thanks to all those involved, and to all those who supported us along the way."
UDMS vice-president Alex Anderson, another member of the team, added: "The opportunity to develop written and oral advocacy skills in a different setting and format to the moots we are used to was a good challenge from which we have learned a lot.
"We are grateful to all those who helped and supported us, but particularly to Dundee Law School and to Dundee University Law Society for their sponsorship which made the trip possible."