Dundee University awarded sanctuary status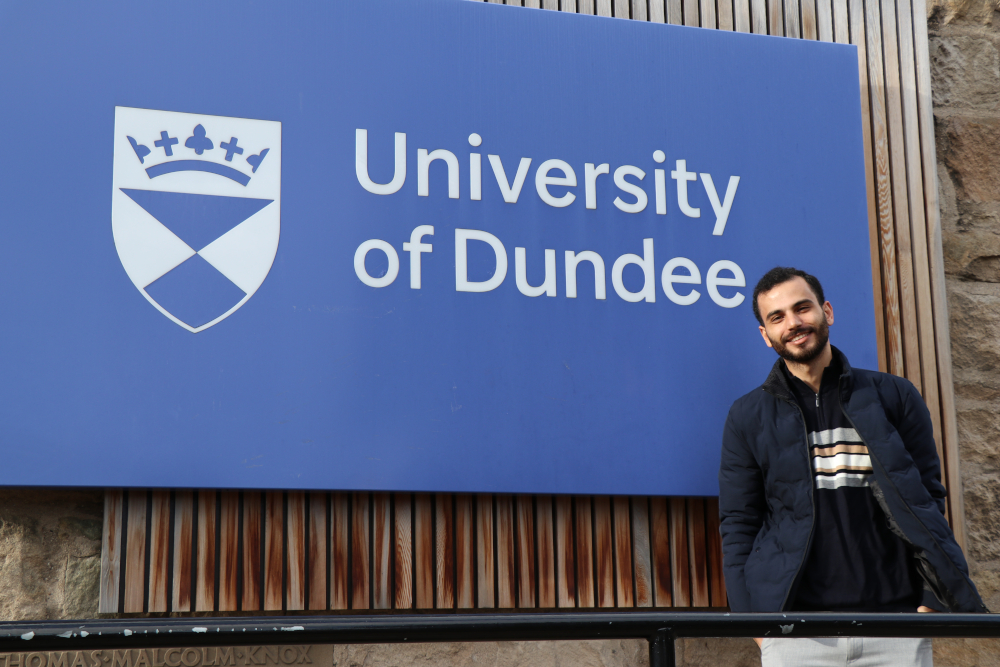 The University of Dundee has been awarded 'University of Sanctuary' status, joining a network of institutions across the UK working to develop support for those displaced by humanitarian crises.
Dozens of students from war-torn regions have joined the university this year thanks to the award of a record number of humanitarian scholarships.
Professor Wendy Alexander, vice-principal international at the university, said: "We are delighted to be recognised as a University of Sanctuary. The University of Dundee provides a place of safety, solidarity and empowerment for people seeking sanctuary. We have welcomed humanitarian scholars from around the world, including 14 individuals this year who have been displaced by the war in Ukraine, and we will continue to work to support those affected by crises around the world.
"We join a network of fellow universities across the UK who are playing a vital role in supporting those seeking sanctuary."
Gün Orgun, City of Sanctuary coordinator for Scotland and Northern Ireland, said: "We look forward to the university building on it's good work and developing even closer links with local refugee communities and support groups.
"The support of universities in welcoming those seeking sanctuary is vital to ensuring the UK offers a safe and supportive environment for those in need at times of crisis."
Bayan Alhasani, 29, who is Palestinian, is one student who has travelled to Dundee under the scholarship. Mr Alhasani is from Gaza, which is currently an Israeli-occupied territory.
Growing up and living amongst the Palestine-Israeli conflict saw him face many difficulties. His family home was partially destroyed by bombings on three separate occasions in the last 15 years.
Despite the hardship he and his family faced, Mr Alhasani thrived academically and completed an undergraduate degree in civil engineering. Looking to give himself the best chance to further his education, he began searching for scholarships abroad and eventually came across the university's Humanitarian Scholarship.
"I first started looking for scholarships at a very difficult time," said Mr Alhasani. "We were under siege, in the middle of a pandemic, and I had lost my job. Nothing was guaranteed.
"In May of 2021 Gaza was under attack and our home was partially destroyed. A lot of our savings had already gone into rebuilding it over the years. Without a scholarship there was little chance of me being able to further my studies.
"I found out I had been accepted to study a masters in Sustainability and Water Security at Dundee that same year, just as the 2021 war ended."
As part of the Humanitarian Scholarship, Mr Alhasani receives full tuition fees and a stipend for accommodation and living costs.
He added: "From the second I arrived in Dundee I have been met with kindness," he said. "My journey to Dundee was tough but when I finally arrived, I was immediately met with warmth.
"The team at the University are fantastic and are always happy to help. I've been blown away by the support I have received from the Student Services team and beyond.
"I've spoken with some other Palestinian students elsewhere and while they also receive support from their institutions, nothing I've heard so far matches what I have received in Dundee.
"It is very clear to me that Dundee has acceptance of other people and truly care."