John Nimmo joins MBM Commercial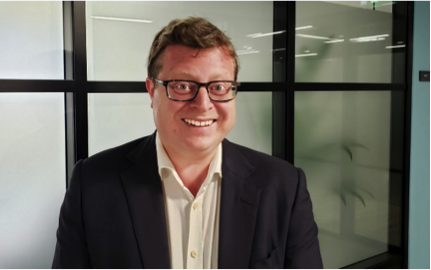 MBM Commercial has announced the appointment of John Nimmo as a corporate partner in the firm's Edinburgh office.
Mr Nimmo, who founded the firm Rooney Nimmo, brings a wealth of expertise in corporate and international law. As a US-qualified lawyer admitted in New York, he will also boost MBM Commercial's Edinburgh-based US team.
He started his career at Dickson Minto before setting up his own practice in 2009. He holds an LLB from the University of Edinburgh and an LLM from Cornell Law School.
Stuart Hendry, senior partner, said: "We are very excited to welcome John to the partnership. John brings an exceptional track record in corporate and investment work will be a great addition to the team and for our clients. He is a natural fit for MBM given his own entrepreneurial mindset – having previously taken that leap of faith to set up his own firm. His track record in investment and listed funds work will also further deepen MBM Commercial's financial services expertise."
Mr Nimmo said: "The MBM team are highly-regarded for their corporate work and how they advise clients on their entrepreneurial journey. "We have worked opposite each other on several transactions in the past, so I already knew the partners and the team, and I am looking forward to joining them."