Faculty seven aid Vis Moot students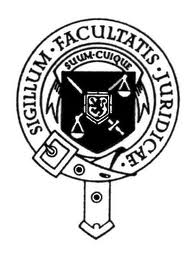 Seven members of the Faculty of Advocates have helped students prepare for a major international mooting competition.
The seven – Vice-Dean of Faculty Angela Grahame QC, Robert Howie QC, Kenneth Campbell QC, David Parratt QC, David Bartos, Roderick Campbell and Ross Anderson – acted as judges at the 8th Edinburgh University Vis Pre-Moot.
The event is preparation for the prestigious Willem C. Vis International Commercial Arbitration Moot, now in its 26th year and being held in Vienna next month with more than 370 teams.
Willem Cornelius Vis (1924-1993), born in Utrecht, the Netherlands, was a world-recognised expert in international commercial transactions and dispute settlement procedures.
He helped craft the UNCITRAL (United Nations Commission on International Trade Law) Arbitration Rules, and was founding director of the Pace Institute of International Commercial Law at Pace University, New York.
The Vis Moot aims to foster the study of international commercial law and arbitration for resolution of international business disputes. More details are available here.