Faculty lends helping hand to mooters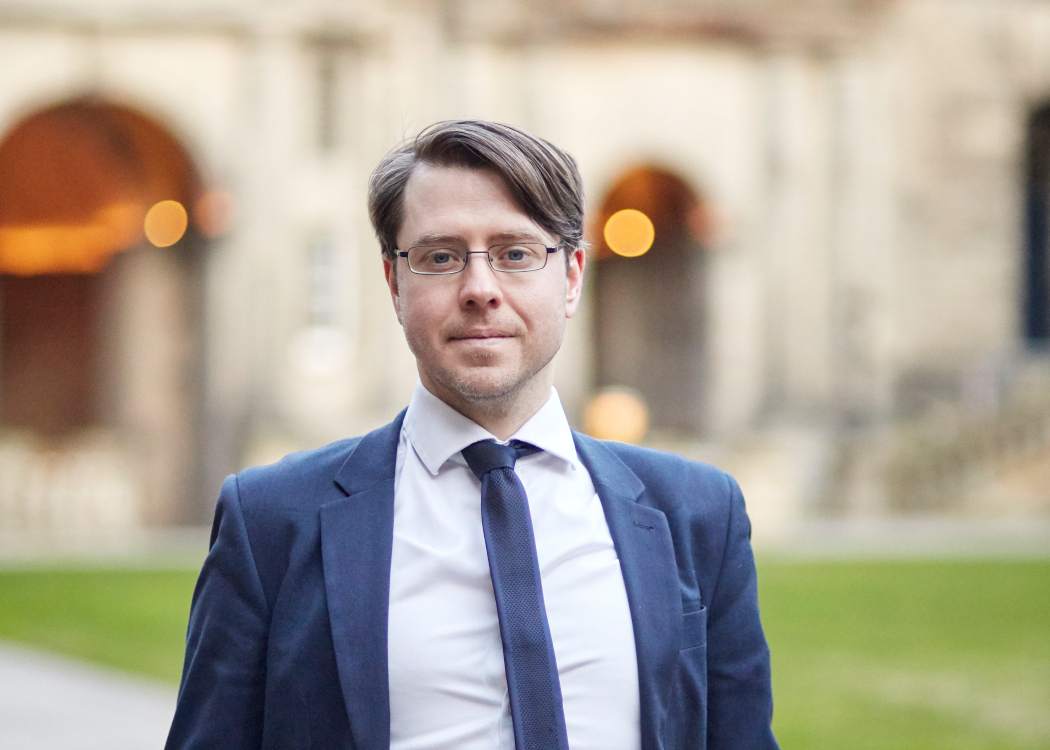 Members of the Faculty of Advocates and a number of devils played a key role in helping law students from the University of Edinburgh prepare for a recent major international mooting competition.
The Willem C Vis International Commercial Arbitration Moot, now in its 29th year, featured over 300 teams from around the world. The competition, which is normally staged in person in Vienna in the week before Easter, took place online this year and is aimed at fostering the study of international commercial law and arbitration. It is named after Willem Cornelius Vis, a Dutch expert in international commercial law and dispute settlement who worked with UNCITRAL (the United Nations Commission on International Trade Law) and at Pace University, New York.
The University of Edinburgh team was composed of five LLM students and supported by Dr Ana-Maria Daza Vargas, a lecturer in international law. The team was one of three from Scotland that participated in the event this year, alongside teams from the University of Glasgow and Robert Gordon University.
Advocate Fergus Whyte acted as lead coach having previously coached the team. Devils Jordanna Blockley, Tom Mulhall, Emma Boffey and Jonathan Deans also acted as coaches for the team to assist them in developing their written and oral advocacy skills.
The Faculty's director of training, Hugh Olson, and advocates David Bartos and John Brannigan also assisted with aspects of advocacy training.
Mr Whyte said: "This year's team did an amazing job, even more so under the continuing challenges posed by the pandemic.
"It was particularly impressive to see them switch effortlessly between in-person and online advocacy, a skill which will no doubt serve them well in future. I am sure they will all go on to great success after their LLM degrees. I am immensely grateful to all of the devils and other advocates who assisted with the team this year. It was a pleasure to work with them and I know that the students greatly valued their input."
Mr Mulhall said: "The students were very responsive and hardworking, which allowed us to quickly move to the point of refining the legal submissions. Watching the students develop as advocates was a real pleasure.
"The saying goes 'if you want to learn, then teach'. Coaching for the moot was an opportunity to pass on the lessons taught by Mr Olson, Ms Gillian Ross, the deputy director of training at the Faculty, as well as the members of the Faculty that have assisted in the world-class training it offers to devils."
Ms Blockley added: "I took part in mooting at university but is the first time I have been involved in coaching.
"Mooting competitions are a great way to build practical skills and confidence. Normally the competition is held in person but was done online this year. This meant that the students had the opportunity to work on both their online and their in-person presentation styles, which will be an invaluable skillset in the future. I am grateful to have been able to assist with this, and I'm proud of the team for all their hard work."