Faculty of Advocates' scholarships now open for 2023 devils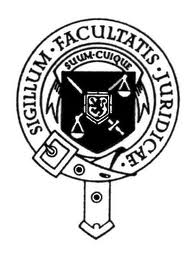 The Faculty of Advocates' scholarship programmes aim to remove barriers to membership of the Scottish bar for those with the skills and motivation to practise as advocates. Applications are now invited from those considering commencing devilling in 2023.
Four scholarship schemes are available to prospective devils: the Lord Reid Scholarship, the Faculty Scholarship, the Lord Hope Scholarships and the SCLR scholarship, with the latter being funded by the Scottish Council of Law Reporting and administered by the Faculty.
The Lord Reid Scholarship is awarded in honour of the late Lord Reid of Drem, who bequeathed sums to the Faculty with the intention that they be used for educational scholarships. One Lord Reid Scholarship is usually awarded annually to the outstanding applicant.
The Lord Hope Scholarships are funded by contributions made by existing members of Faculty. In addition, one or more Faculty Scholarships may be awarded each year. The SCLR scholarship is awarded to a single candidate each year.
Ruth Crawford, QC, treasurer of Faculty and chair of its scholarship committee, said: "As Faculty we are acutely aware of the need to promote and encourage diversity within our membership base to reflect the population we serve in the pursuit of justice for all those who live and work in Scotland. Our Lord Hope, Faculty, and the SCLR Scholarships all aim to improve accessibility to those wanting to train as devils and then practise as Advocates to the Bar. Applicants must demonstrate sufficient ability to merit an award, but greater weighting is given to those in financial need or to those from groups currently under-represented."
Current devil Terence Merck, who received the Faculty and Lord Hope Scholarships, worked previously in a busy litigation practice. He was keen to undertake a complete training in all aspects of advocacy. "The rule of law and the enjoyment of fundamental rights must not be taken for granted", he said. "They must constantly be defended, and that is where professional advocacy has a vital role."
"While women continue to be underrepresented at the bar, it is both encouraging and inspiring to see that more women are entering the profession and holding top legal positions," said Lynsey Morgan, who is also currently devilling. "The prospect of devilling for nine months while receiving no income was daunting, and the Lord Hope scholarship I received has provided me with some much-needed financial assistance."
Emma Boffey, another current devil who was awarded a Faculty Scholarship, said: "The scholarships offered by the Faculty of Advocates are an important part of ensuring that those who have the talent face no barriers to becoming an advocate. Receiving a scholarship is helping me turn my long-held dream – training to be an advocate – into a reality."
The deadline for applications for all scholarships, for those considering commencing devilling in 2023, is Friday 29 April. Applications will be decided well in advance of the final deadline for matriculating as an intrant for devilling in 2023. For details on the application process and further information click here.