Faculty help for mooting students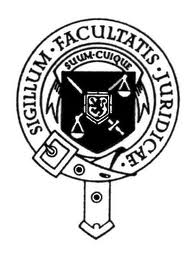 Members of the Faculty of Advocates took part in one of the biggest mooting events in Scotland to help law students prepare for a major international competition.
The 9th Edinburgh International Vis Pre-Moot was hosted by the University of Edinburgh and featured universities from throughout the UK and across Europe.
The Pre-moot was held before the COVID-19 lockdown, and the worldwide emergency meant the annual Willem C Vis International Commercial Arbitration Moot could not be held as planned in Vienna but was moved online. Still, the Edinburgh event was hailed as an excellent preparation, as well as a memorable weekend.
Proceedings were opened by Lady Wolffe, and members of Faculty who acted as volunteer arbitrators were Angela Grahame QC, Robert Howie QC, Calum MacNeill QC, Stephen O'Rourke QC, Ross Anderson and David Bartos.
Kane Abry-Diaw de Baye, a PhD student at the University of Edinburgh who organised the Pre-moot, said: "It is a very exciting and formative period in the life of each young person who attends, and we take great pride in contributing to the legal education of many across frontiers."
The Faculty is a sponsor of the University of Edinburgh Vis team, and a devil, Fergus Whyte, is one of its coaches along with Valerie Boehm (LLM student).
Mr Whyte said: "We are delighted to help the students to hone their advocacy skills, present and perform under pressure, and learn how to analyse large quantities of information quickly and cogently. Being able to welcome this many participants to Edinburgh each year is a great privilege and we are grateful to all our sponsors and volunteer arbitrators whose participation allows this event to happen."
The Vis Moot aims to foster the study of international commercial law and arbitration. It is named after Willem Cornelius Vis, a Dutch expert in international commercial law and dispute settlement who worked with UNCITRAL (the United Nations Commission on International Trade Law) and at Pace University, New York.