Cat MacLean appointed to Law Society's Pursuer's Panel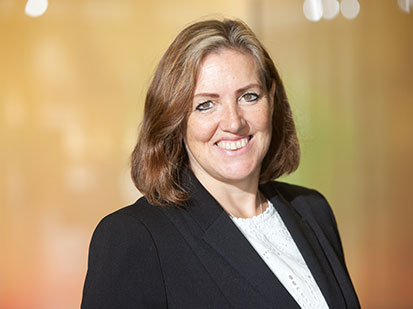 Cat MacLean, partner and head of dispute resolution at MBM Commercial, has been appointed to the Law Society of Scotland's Pursuer's Panel.
The panel consists of seven solicitors selected by the Law Society on the basis of their expertise in dealing with professional negligence claims.
They assist members of the public with advice about negligence claims against solicitors and, where appropriate, they assist solicitors already advising members of the public in connection with the handling of negligence claims against other solicitors.
Ms MacLean is a member of the Professional Negligence Lawyers Association; sits on the Lord President's Consultative Committee on Commercial Actions, chaired by Lord Doherty; and on the Law Society of Scotland's Professional Conduct Committee, which sits every month. She is also a Writer to the Signet (WS) and has been appointed to the Council of the WS Society.
She told Scottish Legal News: "I am delighted to be joining the Pursuer's Panel of the Law Society. I have had a strong interest in negligence since I was a trainee lawyer, and that interest continued when I was an advocate. Since joining MBM, building our professional practice has been an important focus for me.
"Typically our team acts for the 'little guy', and acting for claimants and advising on the options available is what we are most comfortable doing. Membership of the Pursuer's Panel will really help us provide more advice to more clients."