President Trump increases indefinite detention facilities at Guantanamo Bay
---

---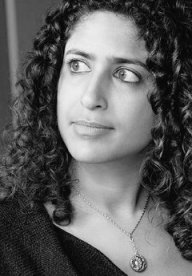 President Trump is increasing indefinite detention facilities at Guantanamo Bay, it has been revealed.
Middle East Eye and the Miami Herald report that administrators for the detention camp have sought to "identify potential contractors" for a new 5,000-square-foot prison compound at Guantanamo.
This compound will apparently include three handicapped-accessible prison cells, suggesting that President Trump plans to keep detainees – the vast majority of whom are currently held without charge or trial – at the prison well into old age.
There are currently 40 men still held at Guantanamo. Five men still held there have been cleared for release but remain detained. Guantanamo's oldest inmate is 71-year-old Saifullah Paracha.
He has had two heart attacks and suffers from diabetes, coronary artery disease, hyperlipidaemia, diverticulosis, and gout. He has been detained for 14 years without charge or trial.
President Trump has threatened to send more people to Guantanamo – he campaigned on a promise to "load [Guantanamo] up with bad dudes" and has since made clear that sending men to Guantanamo remains an option for the administration's counter-terrorism policy.
Reprieve recently released a report about the controversial 'PRB' system designed to clear men for release, which revealed that there is currently no way out of Guantanamo for those detained there.
Reprieve's director Maya Foa, said: "Building wheelchair accessible prison cells at Guantanamo paints a deeply chilling picture. President Trump appears to be planning to detain men – the vast majority of whom have never been charged with a crime or faced a trial – until they die.
"Indefinite detention has no place in a democratic society. The men who have been cleared for release must be returned home and the prison should be shut once and for all."