Trump loses trademark case over branded merchandise at Scottish golf resorts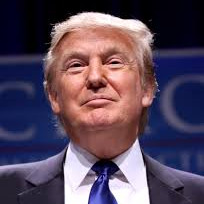 Donald Trump has failed in a legal battle over branded merchandise at his golf resorts in Scotland.
The US president's representatives had trademarked 'Trump' for various goods and services connected to his businesses at Turnberry, Ayrshire, and Menie.
But the Luxembourg-based Anthee Sarl challenged this right and called for the trademarks to be revoked.
The company argued they had not been put to "genuine use" for the required continuous five-year period.
The European Union Intellectual Property Office (EUIPO) has now ruled that a number of the trademarks should be cancelled.
As a result, the Trump Organisation will lose its exclusive rights to the Trump name for clothing, footwear, furniture and alcoholic drinks, among other things.
The EUIPO pointed out that the paucity of sales of the Trump whisky meant the trademark was not in genuine use.
In its decision, the EUIPO said: "It is clear the sale of six bottles of whisky during the relevant period constitutes very poor proof of genuine use of the mark for these goods, given the evidence submitted in the prior documents consists, basically, of pictures and a mention in a menu."
The same was true of clothing, with the evidence showing the sale of a single pair of socks, a shirt and a bathrobe.
The EUIPO added: "Even if these invoices are 'merely for illustration purposes' as the proprietor explained, and even if the goods shown could be identified as bearing the mark in the other documents provided, the figures they mention, when added up, are insignificant for the five-year relevant period."
US-based company DTTM, was ordered to pay £1,878 towards Anthee Sarls costs.