IP firm toasts second Banchory Beer Festival sponsorship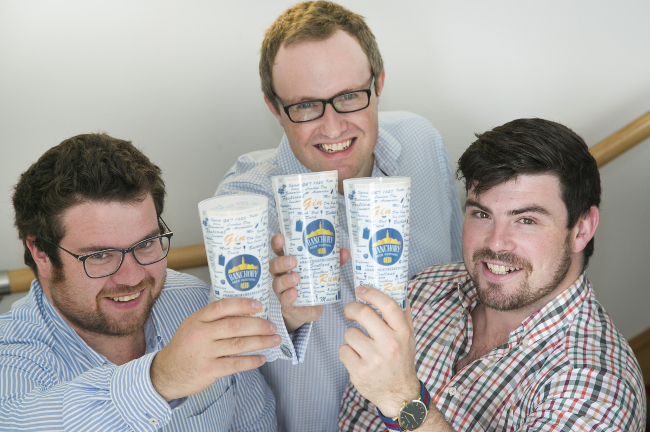 Intellectual property firm Marks & Clerk has been named an official corporate sponsor of Banchory Beer Festival in Deeside for the second year running as the event continues to go from strength to strength.
The bi-annual event, held at the Deeside Rugby Club Pitches in Banchory, is a festival of beer, cider, gin, prosecco, and Banchory's own local rum - and it's expected to attract some 4,000 people.
The event is topped off with an eclectic selection of great live music, including Rock, Alt-Blues, and Americana acts such as Tide Lines, Broken Rivers and the Full Fat Band.
Mungo Finlayson, co-founder of MFGF Events, stressed the importance of support from local businesses.
He said: "We first launched in 2014 and we're anticipating a further year-on-year increase in the number of attendees at our 2018 event.
"The festival is essentially just a great place to discover new and exciting Scottish produce, whether it's selections from our booming gin and spirits industry, to something interesting for foodies to try, not to mention a fantastic live soundtrack.
"However, it's all underpinned by vital sponsorship deals with supportive companies which help to ensure our sustained growth.
"We couldn't do it without them – and are delighted to welcome back Marks & Clerk as a key corporate sponsor. The firm recently provided invaluable trademarking advice on our Scottish gin festival and it's great to link up with them again for our Banchory event."
Douglas Rankin from Marks & Clerk said: "Banchory Beer Festival is a perfect fit for us as we work closely with breweries and distilleries, providing advice on brand and innovation protection. We continue to see an upsurge of craft brewers and distillers in what has become an increasingly competitive and innovative market.
"We are proud to sponsor this thriving local event for a second year and look forward to seeing it grow even further."