TLT supports Blackfinch on multiple renewable acquisitions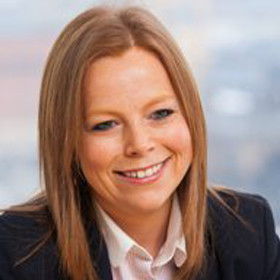 TLT has advised clean energy investor Blackfinch on the acquisition of 12 operational onshore wind projects, adding to its growing renewable energy portfolio.
The wind projects, located across England and Scotland, were acquired from Harmony Energy and whilst there were some private wire elements, the majority of the electricity generated is exported to the grid, supplying enough energy to power approximately 2,100 homes per year.
TLT handled all legal aspects of the due diligence in respect of the portfolio; drafted and negotiated the corporate acquisition and ancillary documentation and provided legal input in respect of several insurance policies implemented in respect of the transaction.
The TLT team was led by Kay Hobbs and included head of clean energy Maria Connolly, legal directors Fergus Charlton and Stuart Urquhart, with support from Nick Rains, James Johnson, Marianne Anton and Eleanor Cochrane.
Ms Hobbs said: "The deal was completed in a very short timeframe thanks to the combination of the strength in depth and commitment of TLT's dedicated renewables team and the concentrated efforts of both Blackfinch and Harmony Energy.
"Subsidised generating assets in this sector will continue to remain in high demand and so a track record of working quickly and evidencing deal execution ability can be key differential factors when a number of potential purchasers are all pitching a similar price. We look forward to continuing to assist Blackfinch as it continues to build its portfolio in the renewables space."
Guy Lavarack, investment director at Blackfinch, said: "This acquisition was an attractive opportunity for our investors, and I'm thrilled that the collaboration between stakeholders and the diligence of our legal team at TLT allowed us to acquire these assets in a timely and efficient manner."