The Margaret Taylor Interview: Scotch Whisky Association's Alan Park on 'playing the long game'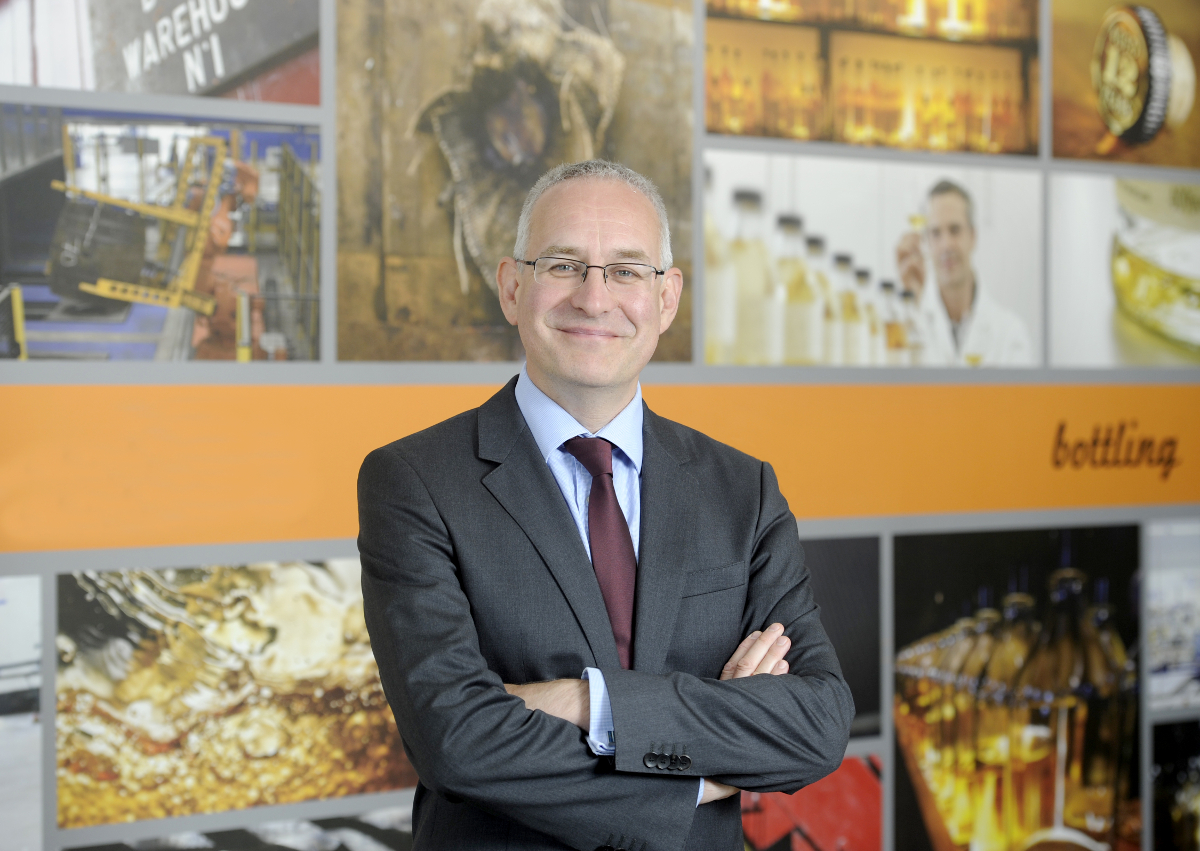 If there is one thing the Scotch whisky industry could have done without this year it is a global pandemic. The sector, which employs 11,000 people and contributes billions of pounds to the UK economy each year, was still reeling from the impact of tariffs introduced by US President Donald Trump last year when COVID-19 hit. The impact of the two, according to Scotch Whisky Association (SWA) legal director Alan Park, has been huge.
"Last year a 25 per cent import tariff was placed on single malt Scotch whisky. The US is a huge market for single malt and 25 per cent is a significant tariff," Mr Park says. "That's meant Scotch whisky has taken a significant hit in the US and just as we were hoping it would get reviewed at some point this year COVID-19 came along and shook the hospitality trade in many countries. The combination of COVID-19 and the 25 per cent tariff has been a huge blow for the industry."
According to the SWA's own calculations, exports to the US have fallen by 30 per cent since the tariff was introduced last November, accounting for around £300m of lost sales. The association is lobbying the UK government to make the removal of that tariff – and the similar one imposed on US whiskey entering the UK – a key element of Brexit-related US-UK trade talks. Though there can be no guarantees of how those talks will end, the SWA is, Mr Park says, "being listened to".
Yet regardless of the outcome of that lobbying, the industry still has the impact of coronavirus to deal with, and that is something that it has not yet been possible to quantify. What is clear is that some brands have been forced out of the market while jobs in the industry and its wider supply chain remain at risk. That means, Mr Park notes, that the recovery period is going to be significant.
"The industry has been affected by the shutdown in global travel retail and the hospitality trade," he says. "It's a patchy picture globally because as some markets were going out of lockdown, some were going into it, but we're still gathering the facts and figures on that.
"The industry was very quick to task its distilleries to produce large quantities of hand sanitiser, but distillery capacity was significantly reduced because of social distancing and visitor centres will lose a whole tourist season. They get in excess of a million visitors each year."
That is not to say the impact on the industry, which by the very nature of its product is a long-term one, is expected to be devastating. As Mr Park says, the Scotch whisky industry "plays a long game and always has".
"You have to look at the long term," he adds. "Many markets are bouncing back. Local travel retail is going to be slow, but in every market where alcohol is legal you find Scotch whisky. That's nearly 200 markets around the world."
At the same time, because Scotch whisky is known – and imitated – across the world, Mr Park's six-strong legal team has seen no let-up in the amount of work it has had to deal with in spite of the wider issues facing the industry.
"The legal team has found neither the lockdown in the UK or abroad has diminished the amount of work we have to address," Mr Park says. "That's because the workload is global so we're always dealing with legal matters. In some markets, we're finding that the level of problems we had in March is continuing and we're still dealing with a large amount of activity. The legal team has been kept going by the huge amount of work that we have to address and I've been really proud and impressed with how they have been able to engage with technology [to do that]."
Much of the work the legal function deals with is related to products that are being misleadingly marketed as Scotch. Though individual distillers will take action themselves if their own trade marks are being infringed, it is the job of the SWA to ensure Scotch's Geographical Indication (GI) status is protected. That has seen Mr Park's team handle an increasing amount of work in African nations such as Kenya, Nigeria and South Africa, in the US, and in former Soviet jurisdictions.
"In the last couple of years we've noticed a significant increase in problems in former Soviet countries such as Russia, Ukraine and Belarus," he says. "We've had to deal with nearly 40 cases of misleadingly branded products. That's a significant problem because those are challenging markets in which to take legal proceedings and it's difficult to do investigations.
"There's an element of a lack of sophistication in some IP [intellectual property] regimes that we have to deal with. That means actions are slower and much more expensive than they might be in other markets, but it's important work because brown spirits are doing well in those markets and that makes Scotch a target."
Though the US has a well-developed IP regime, Mr Park says taking action there brings a different level of challenge due to the adversarial approach that is generally employed.
"The US is proving quite a challenge because in recent years there's been an increase in the number of US distillers who are claiming inspiration for their products from Scotland," he explains. "They are choosing brand names that are similar to Scotch brands or trying to ride on the back of Scotch whisky. We've had to deal with at least 30 misleadingly labelled brands in the US, which is a particularly expensive, litigious jurisdiction."
Producers in other markets are more willing to compromise. In a recent case involving a Laotian product named True Manhood Scotch Whisky, the SWA was able to find an amicable resolution to a potential conflict without having to head to court.
"We were able to negotiate and settle that because we could convince the producer that Scotch whisky is geographic and they would be facing litigation," Mr Park says.
Around 60 per cent of the work Mr Park's team does revolves around pursuing such actions, with the remainder split between regulatory work and offering advice to the association's whisky-producer members. With US tariffs and coronavirus still a cause for concern for the industry, Mr Park notes that a fresh storm potentially lies ahead with the day of the UK's final withdrawal from the EU now fast approaching. However, while he concedes that uncertainty over customs procedures remains a problem for whisky businesses, he says that when it comes to Brexit the industry has at least been able to make some kind of preparation.
"Brexit appears to be heading to a no-deal now, which means the withdrawal agreement will become the default position on some things," he says. "That's good for us in the sense that our GI status remains protected for GI in the EU and GI in the UK.
"Our main concerns are around customs procedures from 1 January 2021 – it's an issue we're keeping a close eye on. It's hard to see where there's an opportunity for an overall trade deal at this stage, but our members have been preparing for Brexit day for a couple of years now and have alternative procedures in place for customs delays and problems."