SYLA gears up for 2019 AGM at Shepherd and Wedderburn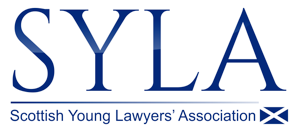 The Scottish Young Lawyers' Association (SYLA) will host its Annual General Meeting at Shepherd and Wedderburn's Edinburgh headquarters next month.
Delegates to the AGM, taking place on Thursday 16 May, will hear updates from SYLA's president and treasurer on the past year's activities, consider amendments to the SYLA constitution, and elect committee members for 2019/20.
Nominations are now open for the positions of president, vice president, treasurer and secretary, as well as seven non-executive committee positions.
Under the SYLA constitution, only current committee members who have served for at least 12 months may stand for the position of president.
The association has said the committee is in need of "people who are good at organising events, PR and media, design, advertising and IT and communications".
In order to submit a nomination in advance of the AGM, contact mail@syla.co.uk to obtain a committee nomination form. Five signatures are required for all positions, except for president where ten nominations are required to be put forward for the position.
Those who are unable to obtain a nomination in advance can still come along on the evening and be nominated by other members on the night.
If there are more candidates than positions, each candidate will be asked to say a few words about themselves and why they want to join the committee before AGM attendees take a vote.
For more information about the AGM and to register your interest, please click here.