Strathclyde mooters to appear before Lord Reed at Supreme Court this year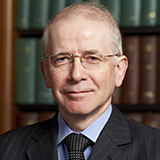 Students from Strathclyde University will practice their advocacy skills in front of a justice at the UK Supreme Court this year.
Students will undertake a moot before Lord Reed on 3 April in a bout designed to give them the chance to practice their advocacy skills by delivering a structured legal argument and making use of their research skills.
Between February and May 2019, 12 law schools and university law societies will hold the final of their internal mooting competitions at the court.
Every justice will participate in the Supreme Court's Moot Programme – taking it in turns to hear finals and decide winners.
In keeping with the court's procedure, institutions are required to submit skeleton arguments and bundles ahead of their moot, with students adhering to the standard legal deadlines.