Solicitor Steven Lilly struck off after lying to boxer over appeal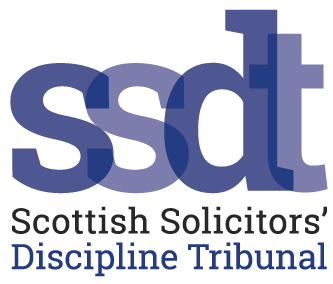 A Scots lawyer who lied to a former world champion boxer about his chances of a successful appeal while he was in prison has been struck off.
Steven Lilly was sacked from his job after former featherweight champion Scott Harrison, 42, (referred to as "Mr A") lodged a complaint.
Mr Lilly, 39, was found guilty of misconduct and struck off by Scottish Solicitors Discipline Tribunal.
Mr Harrison had been jailed in Spain in 2015 for an attack on three men outside a brothel in Malaga. He returned home in 2016 to serve the remainder of his sentence.
He had a meeting in HMP Shotts with Mr Lilly, whom he instructed to appeal against his conviction on the basis he had been sentenced twice.
Mr Lilly falsely told him he had an appeal hearing scheduled for April 2017. But upon his release in 2018, Mr Harrison found that the work had not been carried out and that he lacked any grounds of appeal.
Mr Lilly said he had sought medical help when he was dealing with the case and that a doctor had diagnosed him with depression and anxiety problems.
While he accepted the sanctions he faced he asked that he could be allowed to reapply to work as a solicitor in the future.
Another client, Mr B, had complained about the lawyer after it emerged he kept £600 he had given him, failing to transfer it to his employer.
The ruling said: "The tribunal considered this to be a case of serious professional misconduct. The conduct involving Mr A was a course of dishonest conduct which had spanned, at best, three months. It had involved the respondent lying to his client and to his colleague.
"The conduct involving Mr B was a lengthy course of conduct calling into question the respondent's personal integrity."
His request for a second chance was rejected and he was struck off.