SSDT: Former prosecutor who threatened beautician banned from practising for two years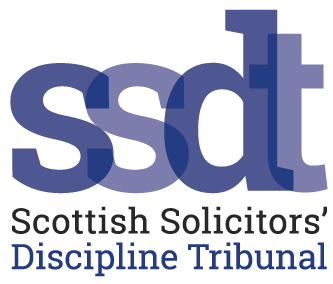 A former prosecutor who threatened one of his husband's hair salon beauticians with deportation has been banned from practising law for two years.
The Scottish Solicitors Discipline Tribunal (SSDT) suspended procurator fiscal David Wilkie-Thorburn, 55, for two years following a hearing earlier this year.
In December 2019 he was found guilty at Aberdeen Sheriff Court of sending a racially aggravated message to Venda Rodrigues earlier that year, telling her he could get her expelled from the UK.
She told the police about the threat.
Mr Wilkie-Thorburn – who was then assistant procurator fiscal for Grampian, Highlands and Islands – was taken to court and fined £700.
In its judgment, the SSDT stated: "It is well established that conduct that takes place in the private life of a member of the profession can amount to professional misconduct.
"Not all inappropriate, even criminal, conduct that occurs in a solicitor's private life will do so. However, here the respondent had sent a menacing and intimidating message to a third party that specifically referenced his role as a senior prosecutor.
"This resulted in the recipient of the message being placed in a state of fear and alarm and the subsequent conviction of the respondent. The tribunal considered the conduct to be not only deplorable but shocking.
"The admitted conduct clearly fell below the standards to be expected of a competent and reputable solicitor and could only be described as serious and reprehensible."