Solicitor Michelle Macleod to be new Police Investigations and Review Commissioner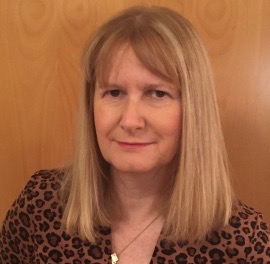 Michelle Macleod has been appointed as the new Police Investigations and Review Commissioner (PIRC).
Mrs Macleod, who is currently Her Majesty's Chief Inspector for the Inspectorate of Prosecution in Scotland, will take up her new role on 17 August 2019.
The PIRC conducts independent investigations into serious incidents involving the police and independent scrutiny of the way policing organisations in Scotland, including Police Scotland and the Scottish Police Authority, respond to complaints from the public.
Mrs Macleod will succeed current commissioner Kate Frame, who announced in February she was stepping down at the end of her five-year term.
Mrs Macleod said: "I am delighted to be taking up this appointment. The work of my predecessor, Kate Frame, has provided a strong foundation in improving standards and consistency of policing.
"I look forward to building on this and bolstering public confidence in policing in Scotland through robust and independent investigations of incidents involving the force."
Justice Secretary Humza Yousaf added: "The PIRC plays a key role in safeguarding the trust which the public have in their police service.
"I welcome the appointment of such an experienced and committed individual as Mrs Macleod who will build on the valuable work already carried out by Ms Frame. I am grateful to Ms Frame for the energy, commitment and service she has shown over the years and wish her well when she leaves in August."