Solicitor censured after turning up at Glasgow Sheriff Court with cannabis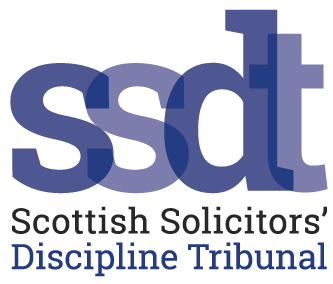 A solicitor who turned up at court in a Celtic top and in possession of cannabis has been found guilty of professional misconduct.
Michael McKeown, 53, was searched at Glasgow Sheriff Court by officials who were concerned by his appearance.
He paid a £325 fiscal fine after being found with a small quantity of the drug in 2020.
But the Scottish Solicitors' Discipline Tribunal panel found his actions to be "serious and reprehensible". It heard that Mr McKeown, a partner with Callahan McKeown & Co in Renfrew, was on annual leave when he received an emergency call to say that an "extremely vulnerable individual" was in custody.
The SSDT heard that he had been suffering from stress during the first lockdown and was given the drug by a third party to help him relax. He said he had forgotten it was in his pocket.
The panel said that while solicitors are not expected to behave as "paragons of virtue", they must act with integrity.
It added: "Even taking into account all of the background circumstances, it could not be ignored that [McKeown] was acting in a professional capacity when he had entered a court building while in possession of an illegal substance."
He was censured.