SLN Interview: Lady Paton on what lies ahead for the Scottish Law Commission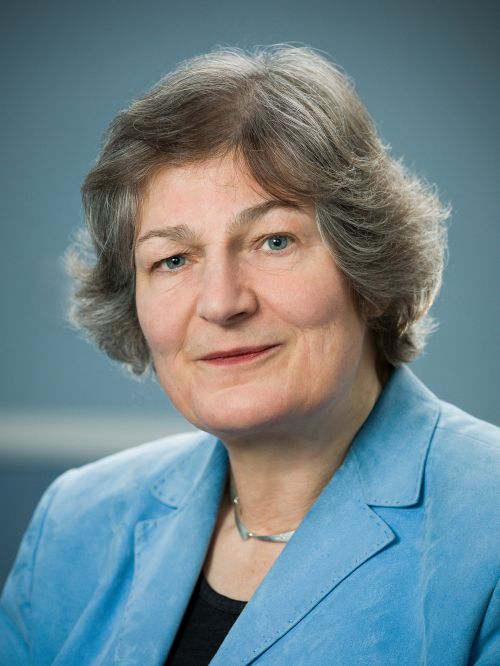 As the Scottish Law Commission nears the end of its 10th programme of law reform, its chair, Lady Paton, discusses some of its ongoing projects and work to improve the implementation rate of its reports.
The appeal court judge, who was appointed chair of the commission on 1 January 2019 following the end of Lord Pentland's five-year term, says that as with all parts of the justice system, the commission has had to adapt its working practices as a result of the pandemic.
"Obviously, there are major downsides", she says. "There are a lot of things we are missing. We have been missing each other's company. We have been missing the ability to sit round a table to discuss a problem or revise a document. It is very difficult to do these things remotely.
"But on the plus side, the business of the commission is researching the law, so even working from home we have been able to continue our business. So we are continuing our work, papers are being produced and productivity remains high."
Among the projects being undertaken as part of the 10th programme, which runs from 2018 to 2022, is a review of the Scots law of the mental element in homicide. The commission is considering whether the current bipartite structure of Scots homicide law, which comprises the offences of murder and culpable homicide, should be redefined to incorporate additional categories of homicide reflecting different levels of gravity – as in other jurisdictions.
The commission is also exploring the options for reform in relation to defences to a charge of homicide, which include self-defence, necessity, coercion, provocation and diminished responsibility, and whether a new partial defence should be created for victims of prolonged domestic abuse who kill their abusive partners.
Lady Paton explains: "Pressure groups have been pointing out that victims of such abuse may eventually resort to an act of violence, but they may choose a moment that will take the abuser by surprise and the standard defences of self-defence and provocation don't necessarily cover such situations. We've asked a series of questions in the discussion paper around what additional defences might be available, but also whether we want to depart from the current bipartite system.
"Do we really want to go down the route of the American system for example, where there are several degrees of murder, manslaughter of the first and second degree, gross negligence, death caused by assault etc? The gradations can be very numerous. So we asked for views on this. Some might argue that our bipartite system is attractively simple.
"We received responses from a number of interested individuals and organisations, but we also want public opinion. We want to know what the public think about having a multi-graded system because a lot of our questions touch on social views about these issues."
Another project currently under way is a review of aspects of family law, which is being undertaken by the commission's family law team, led by Kate Dowdalls QC. The first phase of this two-phase project is focussing on the law of financial provision on breakdown of a cohabiting relationship, as set out in sections 25 to 28 of the Family Law (Scotland) Act 2006.
The commission is exploring the ways in which Scots law might be modernised and improved to better meet the needs of cohabitants in the 21st century. In particular, the commission seeks to improve the existing statutory provision for cohabitants whose relationships end otherwise than on death.
The second phase of the project is on civil remedies for domestic abuse victims, which will consider, among other matters, whether the existing legislative framework is adequate and sufficient to provide victims of domestic abuse and violence with prompt and effective protection. Work on the second phase will commence following the publication of the cohabitation report during the first half of 2022.
A source of frustration for one of Lady Paton's predecessors was the poor implementation rate of the commission's proposals for reform. During his chairmanship between 2007 and 2011, Lord Drummond Young repeatedly expressed concern about the number of commission reports which remained unimplemented, warning that Scots was in danger of falling behind the rest of the world's legal systems.
The position may have improved over the last few years, however. According to the commission's most recent annual report, between the body's creation in 1965 and 2020 there were 180 law reform reports published, with 158 – or 83 per cent – implemented in whole or in part.
But Lady Paton maintains that that figure should be "treated with caution". She says: "As you know, with numbers, there's lies, damn lies and statistics. Lord Drummond Young feels very strongly about this and believes this is just not good enough, whereas others would point to that 83 per cent figure, which looks quite good."
Lady Paton cites the commission's 2009 report on unincorporated associations as just one example of hugely important areas of the law in need of reform that have yet to be taken forward. "That sort of illustration for me suggests that there is a little problem there," she says.
However, officials from the commission have been in discussions with those at Victoria Quay, St Andrew's House, and Holyrood to consider how the implementation rate can be improved.
The Scottish Parliament's Delegated Powers and Law Reform (DPLR) Committee established a working group in 2019 to explore whether the committee might be able to consider more commission reports. Among the recommendations in its report, which was considered by the Standards, Procedures and Public Appointments Committee last year and subsequently approved by the presiding officer before the end of the last parliamentary session, was an amendment to the criteria for determining which SLC bills can be referred to the committee for scrutiny.
The DPLR committee also recommended that any announcement of a programme of bills stemming from Scottish Law Commission reports should occur mid-way through a session, so that the programme spans parliamentary sessions. The Scottish Law Commission and Scottish government have further committed to liaise more closely together to prepare bills arising out of commission reports.
Lady Paton insists this work is already "bearing fruit". She says: "Finding a bill slot in parliament is not always easy, but I'm sure the revised determination will help – it must. We are identifying at the beginning of the session commission bills that will be given attention to. Timetabling will be mapped out two years in advance rather than having draft bills cropping up in the middle of the parliamentary session. The timing and content of each legislative programme is of course a matter for Cabinet, but I do feel really quite optimistic."
One bill that will be taken forward is the Moveable Transactions Bill. The new legislation, which was proposed by the commission in 2017 and announced as part of the 2021 to 2022 programme for government, aims to make certain commercial transactions less expensive and more efficient and enable easier access to finance.
Lady Paton explains: "The problem at the moment is that you have youthful, talented businesses in Scotland who go to a bank and say, 'I've got this great idea, I want to get this business started' and the bank will say, 'Okay, we're going to lend you money but we need to secure it over heritable property'. But they don't have a building, so they can't get their business off the ground.
"But they may have intellectual property; a trade mark, a patent, or software. The changes will allow them to use these assets to secure finance. So we are thrilled the moveable transactions reforms are going ahead – in fact, it is going to be one of the first bills of the new session."
The commission has also received assurances about its proposed reforms to trust law, published in 2014. Ash Regan, the minister for community safety, has indicated that, subject to Cabinet agreement, the Scottish government will be seeking to take forward recommendations in the Report on Trust Law in the course of this parliamentary session.
This wide variety of work highlights the significance of the commission's role. Lady Paton, who serves as chair on a part-time basis – 60 per cent at the commission and 40 per cent on the bench – believes it is important for the chair to be a serving judge.
"There's a good crossover between court work and the work of the commission", she observes. "For me, it is important to be able to speak to other judges, quite frankly and informally, and get really helpful guidance. It also prevents the commission from going on a path on its own without taking into account real life factors which crop up in court – it means they are not completely isolated from the court system which is actually doing the work."
Prior to being appointed as a judge in 2000, Lady Paton had gained nearly 25 years' worth of experience in both civil and criminal law, having been admitted to the Faculty of Advocates in 1977. After taking silk in 1990, she served as an advocate depute from 1992 to 1994. Her publications include Gloag & Henderson, Law of Scotland (8th, 9th and 10th editions) and McEwan & Paton, Damages for Personal Injuries in Scotland (1st and 2nd editions). She also contributed to Session Cases and Scots Law Times, and to the Faculty Digest.
It was her "academic streak" that attracted her to the role at the commission. She says: "I have to admit I have always been someone who thought that the post of chair of the law commission looked very attractive, because you have a little more time to stop and think about why the law is in the shape it is in and whether it would be better perhaps in a slightly different shape. That is what makes the work of the commission so interesting."
As we emerge from the pandemic, the work of the commission continues apace. Last month the commission received a reference from the Scottish government to undertake a project which will consider changes to the law in order to establish compulsory owners' associations for tenement properties.
The commission has also published a discussion paper on heritable securities, part of a wider project on mortgage law in Scotland to provide a systematic review of the process by which mortgages are exercised to enforce debt.
A further ongoing project is the Scottish Law Commission's joint project with the Law Commission of England and Wales, on automated vehicles. The commissions have now published a joint report recommending the enactment of an innovative Automated Vehicles Act to regulate self-driving vehicles.
With the overhaul of both the civil and criminal law being taken forward by the commission with Lady Paton as its chair, Scots law will surely be in better shape as it enters its 11th programme of reform.