Interview: Belfast's John Finucane on life in the law and the legacy of his father's death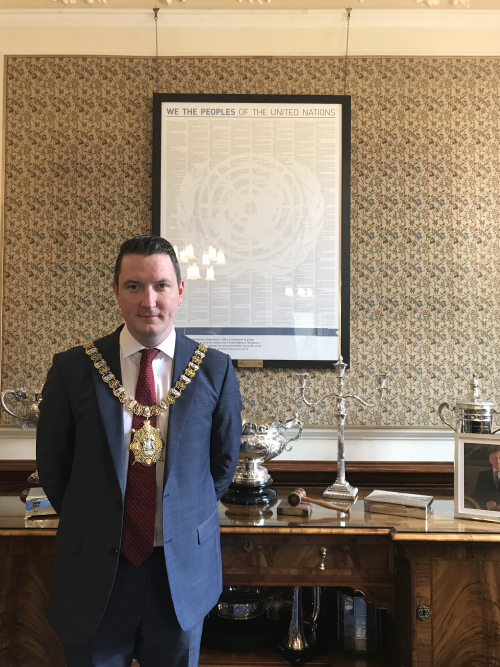 Our sister publication Irish Legal News has spoken to lawyer John Finucane, a graduate of Dundee Law School who recently became Lord Mayor of Belfast.
Mr Finucane is the son of murdered Belfast solicitor Pat Finucane, who was shot and killed in his home on 12 February 1989 by loyalist paramilitaries. In 2012, then Prime Minister David Cameron acknowledged that there had been "shocking levels of collusion" with security forces in the killing.
John Finucane read law with history at Dundee and completed his legal practice course in Newcastle before working as a solicitor with human rights firm Kevin Winters and Company – now KRW Law – and thereafter starting his own firm, Finucane Toner.
Asked why he decided to study at Dundee University, he said: "I didn't apply to any universities here; I think I wanted away from the North. Dundee was the obvious choice because, at that time, it was the only university that offered English and Northern Irish law, whereas the others only offered Scottish law.
"I went to Dundee from 1998 to 2002 and really enjoyed it, possibly too much! As a city, it had a small community feel to it, so it wasn't a city where you would feel as though you were getting swallowed up. Everything is quite centrally based around the campus.
"So, I enjoyed it. I play a lot of Gaelic football so was able to continue and play sport out there, meet new people, people I'm still in contact with now. Whenever I stood in the Westminster election in 2017, and then when I became a councillor, one of my lecturers, Professor Colin Reid, got in touch with me. So that was nice; I never thought he would have remembered me."