Serco's recommencement of lock changes 'extraordinarily unjust'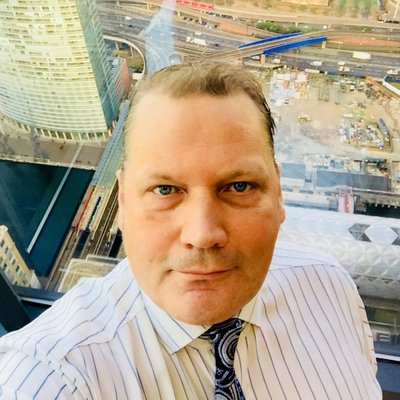 Hundreds of asylum seekers face eviction after housing provider Serco announced it is restarting its lock-changing programme.
It first announced it was handing out eviction notices to tenants who had been denied the right to remain in the UK last July.
In April this year, a judge in the Court of Session dismissed a legal challenge that argued the evictions would be unlawful without a court order.
Govan Law Centre, which supports an appeal of the decision, has called for the eviction to be suspended.
Solicitor advocate Mike Dailly, of Govan Law Centre, said: "We believe it is extraordinarily unjust that Serco will carry out 300 lock-change evictions (30 per week, commencing from next week) relying upon a court judgment that is subject to live legal proceedings before Scotland's supreme appellate court, the Inner House of the Court of Session. Our client has obtained the Opinion of Queen's Counsel, who has identified a number of different and substantial grounds of appeal with "good prospects" and "a strong probability of success" in line with Scots, UK and European legal jurisprudence.
"In these circumstances, we do not believe that Serco and the Home Office should proceed with hundreds of lock-change evictions in Glasgow until the appeal is dealt with. Serco acts on behalf of the UK government and ultimately this is the UK Home Secretary's responsibility.
"We have asked the Scottish Legal Aid Board to expedite matters, and hope that civil legal aid can be granted speedily given the overwhelming material that establishes probable cause and reasonableness before the Board, and the unquestionable significant Scottish public interest here. We hope to be able to ask that the court's to expedite our client's appeal in order to obviate the threat of hundreds of lock-change evictions in Glasgow pending our client's appeal.
"We believe this is the most sensible course of action, as the alternative would be the need for potentially hundreds of asylum seekers to instruct solicitors to seek interim interdicts at Glasgow Sheriff Court or the Court of Session to prevent lock-change evictions pending our client's appeal, at a considerably greater cost and disruption than our proposed course of action."
Julia Rogers, Serco's managing director, immigration, said: "We very much regret the distress this will cause, but hope that it will be understood that we cannot be expected to provide free housing indefinitely to hundreds of people who have been unsuccessful in their asylum claims and most of whom have no legal right to remain in the UK.
"We call on all parties to work with us constructively to help people navigate their way through to a new future beyond the asylum system, and we will be making funds available to charities to support this work."