Scotland's legal profession 'has to change', says First Minister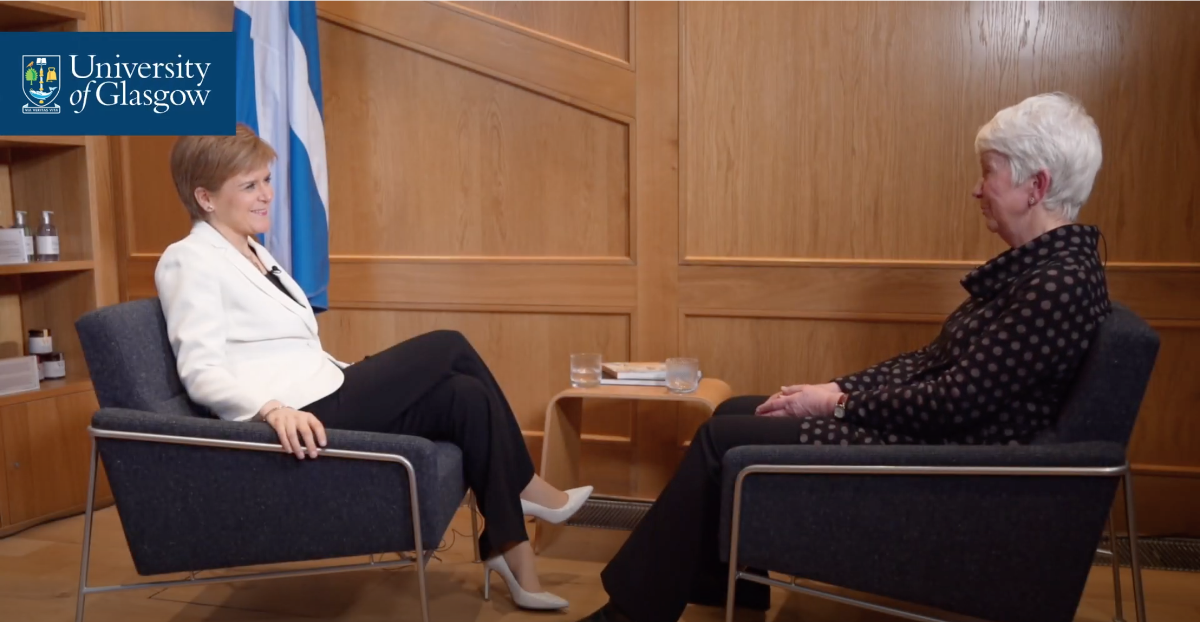 Scotland's legal profession "has to change" to reflect the progressive values it promotes in society, First Minister Nicola Sturgeon has said in an interview with her alma mater.
As part of its celebrations to mark the centenary of women being allowed to practise law, the University of Glasgow interviewed Ms Sturgeon in February this year.
The First Minister tells retired law lecturer Pat Lucie that she was "terrified" when she began studying at the university. Ultimately, however, she "loved studying law".
She says she developed "an ability to think logically and rationally", adding that this is always important in politics even though "it doesn't appear as if it's always important in politics, particularly these days".
She also gives senior lecturer Maria Fletcher her thoughts on the legal profession in Scotland today, noting that it still has a gender imbalance in terms of the "boardrooms, the decision-making, the judicial offices". This, she says, "has to change".
If the profession is to be an "agent for progressive change" then it has to reflect, in itself, the values it promotes in society.
Of her own cohort at university, the First Minister says: "My year was majority female. Even the majority coming into law school were women."
The number of women studying law has not, however, translated into their proportionate representation in the higher echelons of the profession.
"I was very aware that there was this gulf between what I was experiencing myself in law school and what I was looking ahead to entering after university."
She adds: "Thirty years on that imbalance has got a bit better but it hasn't completely been addressed. More generally, gender is an issue for anybody in any walk of life and I would defy anybody, man or woman, to say otherwise."
Ms Sturgeon trained in private practice but did not find her métier in it. She felt no passion for corporate law.
She says: "If I'm being honest I wasn't really happy in any of these jobs, it just didn't feel like what I wanted to do, it didn't feel like the thing that would keep getting me up in the morning and going into work feeling passionate about what I did."
This all changed, however, when she began working at Drumchapel Law Centre.
"I suddenly thought 'this is the kind of law I want to do'. It's about helping people who are in the most vulnerable situations who have nowhere else to go often."
She dealt with a lot of debt advice work, housing law and social welfare law. "I felt happy there," she says.
The work had a greater synergy with the political work that she was doing in her free time.
The First Minister adds: "Suddenly the two bits of my life felt more in harmony and I felt that I was getting up in the morning and doing something I really cared about."
Of gender balance, she says it is not just the responsibility of women, "men have a big responsibility to be part of achieving gender equality".
"We've got to stop talking as if it's women who need fixed. It's actually the systems that hold women back or don't allow women in that need fixed," she adds.
On the issue of giving women a greater role in business and public life, Ms Sturgeon says that "men have to play their part, they really have to step up" and that this might mean "we sometimes need men to step back".