Gender equality in solicitors' profession improves but significant discrimination remains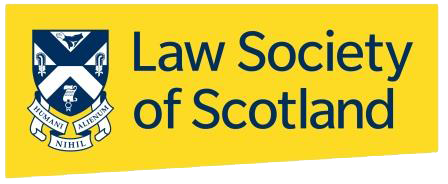 Almost 80 per cent of Scottish solicitors and accredited paralegals feel that gender equality has improved in the legal profession over the past five years.
The Profile of the Profession survey published today by the Law Society of Scotland, questioned over 2,700 solicitors, trainee solicitors and accredited paralegals.
The results show that the gender pay gap within the profession has reduced from 42 per cent in 2013 when the Profile of the Profession research was last carried out to 23 per cent in 2018.
Work-life balance is very important to the legal profession. The majority of respondents, at 73 per cent, felt that they were or mostly were achieving a reasonable work-life balance. At the same time, work-life balance was the most frequently given reason by 54 per cent of respondents who stated they had considered leaving the profession in the past five years.
Achieving a work-life balance was the most important career aspiration over the next five years for almost a third of respondents. With promotion and progression lower down in the priorities list with a quarter stating this.
The research also highlighted some areas of concern.
A fifth of respondents, at 20 per cent, had at some stage in their career personally experienced discrimination in the profession. 16 per cent had experienced bullying over the past five years and 3 per cent of respondents reported having experienced sexual harassment.
37 per cent of respondents with disabilities were either not provided with, or were too apprehensive to request, a reasonable adjustment at work.
Alison Atack, president of the Law Society of Scotland said: "I have mixed emotions about the survey results. Pleased on the one hand that while there is still more to do, we have made real progress in many areas of equality and diversity but I am also saddened that any member of the legal profession has experienced bullying or discrimination.
"We want the Scottish legal profession to be diverse and fair, accessible to anyone with drive and talent who dreams of joining the legal profession, regardless of their background. We want people who join the legal profession to have a long, fulfilling career.
"That's why we have worked with law firms and other employers to promote the benefits of flexible working, created equality and diversity standards, launched our wellbeing project and set up the Lawscot Foundation to support young people from disadvantaged backgrounds through their legal education journey.
"The #metoo movement has focused minds globally on bullying, harassment and sexual harassment and we have published updated guidance on preventing bullying and harassment. Diversity brings a richer, stronger profession and we have seen solicitors pushing and supporting social change. We will continue to work with employers, representative groups such as The Glass Network, SEMLA and Women in Law Scotland as well as our members to ensure we stamp out bullying and discrimination in the legal profession."