SCJC proposals on remote hearings strike the 'wrong balance'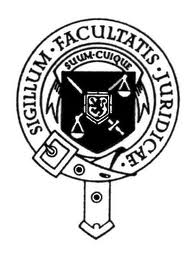 Proposals on remote hearings advanced by Scottish Civil Justice Council (SCJC) would adversely affect access to justice and the quality of justice, the Faculty of Advocates has said.
The Faculty submitted its response to the SCJC Consultation on Mode of Attendance at Court Hearings today. The consultation closes on 15 November.
"We recognise that it is important to seek to retain, where appropriate, the beneficial elements of the way in which the civil courts have been forced to work as a result of the health crisis," said Roddy Dunlop QC, Dean of the Faculty of Advocates. "It is equally important to recognise that there are a number of inefficiencies and inequalities that arise out of the use of virtual hearings.
"However we believe the proposed rules strike the wrong balance. We are particularly concerned about and strongly oppose the proposed adoption of a default setting for contentious and substantive hearings in the vast majority of civil cases in Scotland.
"There is little clear evidence, in our view, that suggests that litigants, the judiciary, counsel, solicitors or the general public desire a civil justice system which would operate in the way proposed by the draft rules," he added.
However, the Faculty would support a proposal to introduce a general default setting of virtual hearings for procedural business supplemented by the ability of parties to apply for an in-person hearing which can be granted by the court if considered appropriate in the interests of justice.
"It is essential that the default position for contentious and substantive business should be in-person and in a courtroom. Parties should however enjoy the right to apply for a virtual hearing in whole or in part which the court can grant if considered appropriate in the interests of justice."
The Faculty has produced a set of draft rules which it believes strike a better balance between retaining the benefits of the new way of working and the quality and integrity of the system which existed before.