Salome aims to be mountain high on International Human Rights Day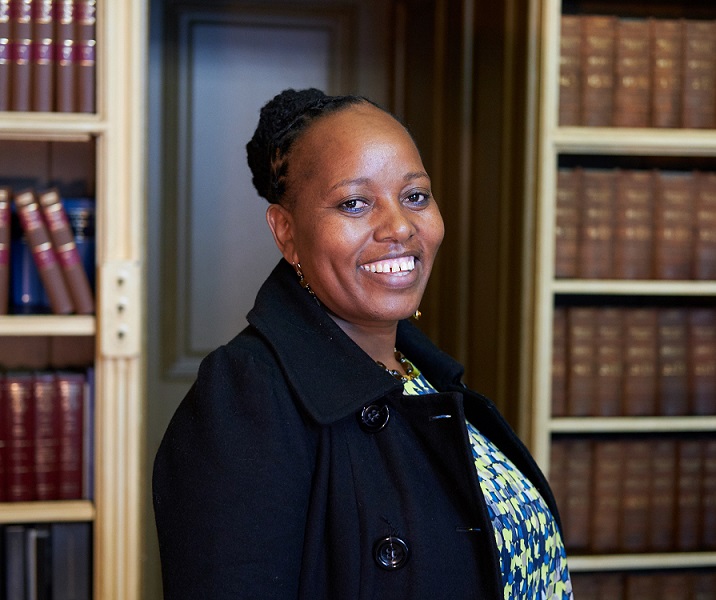 The Faculty of Advocates' human rights award winner, Salome Nduta, has set herself a daunting challenge of celebrating this year's International Human Rights Day at the top of a 17,060ft mountain.
Ms Nduta, a protection officer with Defenders Coalition-Kenya, and colleagues have vowed to #ClimbForJustice and to reach the peak of Mt Kenya, the second highest mountain in Africa. It is almost four times the height of Ben Nevis.
They are raising funds for a resource centre for human rights defenders in Kenya.
Last year, she was chosen as the inaugural winner of the Scottish Bar International Human Rights Award. The award honours men and women overseas who champion human rights in the most challenging of circumstances. In her work, Salome has endured beatings and numerous detentions protecting the rights of others, particularly women.
Salome said #ClimbForJustice was a "journey of discovery and testing of my resilience and commitment to human rights in Kenya."
She added: "I have never thought of climbing a mountain before, leave alone Mt Kenya, but for justice, I will."
She has been training for the big event in December by completing "prep hikes" on smaller mountains and hills.
"They have tested my resolve to the core. My body was stretched to its limit enduring the pain and running short of breath. I never thought I would get to the top but when I did, I felt I had achieved something.
"I hope as we get to December, I will be in better shape. I hope to raise enough money to have more women climbing with me on this day to celebrate International Human Rights Day (10 December) on top of Mt Kenya.
"Your support in this journey, financially or otherwise, will be highly appreciated. We hope to make this an annual event until the centre is built."
Salome can be contacted at salome.nduta@gmail.com