Review of legal aid funding for FAI families announced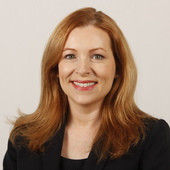 A review of legal aid funding for families involved in fatal accident inquiries has been announced.
Community Safety Minister Ash Denham told MSPs that a full consultation would be undertaken before this year's summer recess with a view to introducing a new legal aid bill.
Under the current regime, families of the deceased must apply for legal aid funding to deal with the cost of representation, delays for which are extensive.
Ms Denham said: "I would agree that a review is required. It is the role of the Scottish Legal Aid board to make determinations if legal aid funding is to be awarded, Scottish ministers can't overturn that decision.
"There isn't flexibility for the board to decide to disapply or disregard the statutory requirements that operate to assess an applicant's finances.
"Any changes to this system can only be made through changes to primary legislation and that is why we plan to consult on a new legal aid bill… it will be happening this year before summer recess."
In response to criticism of the current system from Labour, which said the backlog of FAIs was "shocking" and asked if there was "something seriously wrong" with the system, Ms Denham said the government had given extra funding to the Crown Office.
She also said the decision to hold one was a matter for the Lord Advocate, who, she claimed, operated "entirely independently of government".
She said: "Sometimes depending upon the circumstances of a death investigation, it can be very complicated, it can be technical and it can also involve a number of different agencies working together.
"The Crown Office is committed to the prompt investigation of deaths but it does accept that in some cases, the time taken in order to complete a thorough investigation has been too long."
Scottish Liberal Democrat justice spokesman Liam Mcarthur said: "The minister appears to have taken the first step … but a review needs to look at more than grieving families being handed legal costs.
"The FAI system should be people-centred and ever mindful of the families. An independent review should examine the protracted timescales, structural barriers and lack of public confidence in the process."