Review: Cheers, Mr Churchill: Winston in Scotland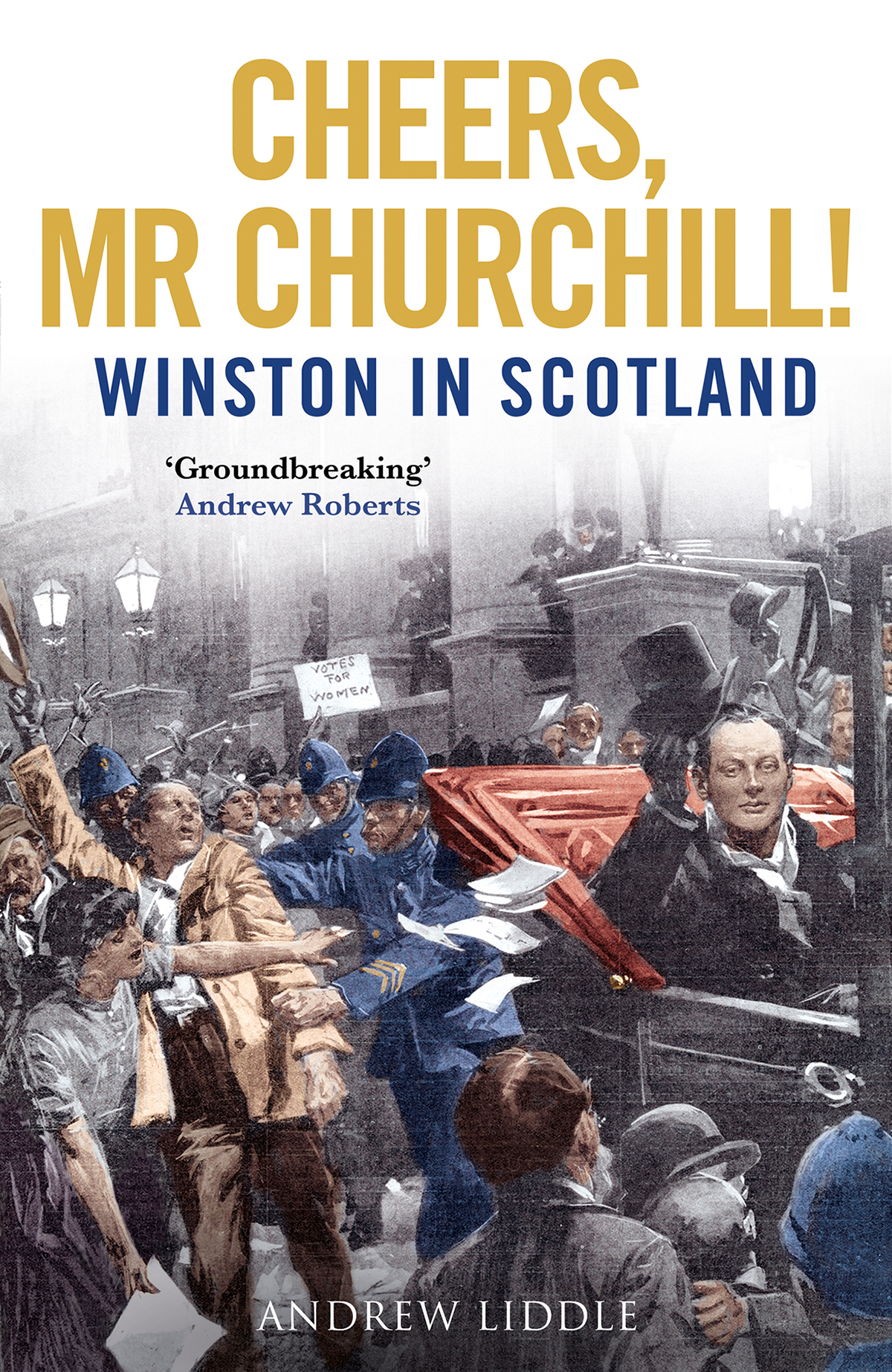 There is no shortage of books about some politicians but Winston Churchill seems to be in a separate category from the others. When Churchill: Walking With Destiny (Allen Lane, 2018) by Andrew Roberts (now Lord Roberts of Belgravia) was published that biography, at 1,105 pages, was said to be the 1,000th book on the wartime prime minister. At least three others have been published since then.
It is understandable that in a long life some of the incidents involving Churchill should only be covered briefly. The election of Churchill to represent Dundee in Parliament in 1908 is covered by Roberts in barely a couple of pages. That event was perhaps more important than suggested, as Churchill had been defeated in Manchester North West when he was offered the candidacy of Dundee by the Liberal Association there. Without the Dundee constituency Churchill would have been delayed in his career such as it came to be, or he might have had to consider something else.
First elected in 1908 with a majority of over 15,000 votes, Churchill was returned in five elections and Dundee was described by Churchill as 'a life seat'. That, in the end, was not quite correct as he was defeated by Edwin Scrymgeour in 1922. The latter was a nominally independent 'Prohibitionist and Socialist' MP, although associated with the Labour Party, and in Parliament until his defeat in 1931.
Andrew Liddle has produced an excellent study of the political relationship between Churchill and his constituency. The vacancy in Dundee arose when Edmund Robertson MP was raised to the House of Lords as Lord Lochee of Gowrie. It could not have been easy for Churchill in the "cauldron of Dundee politics". The heavily industrialised Dundee, with noisy and militant Suffragettes attending his meetings, was so different from the present, with political speeches then at meetings at Kinnaird Hall, then in Bank Street, but demolished in 1966 after a fire.
This book is a contribution to the Churchill literature by showing the fine detail of what may be passed over in the great studies and that even although successful Churchill had to work hard for his victories.
This interesting book contains at least one lesson for aspiring politicians. Churchill's dissatisfaction with the local press in 1922 extended to a personal attack by him on DC Thomson, the "respected newspaper proprietor". Such an attack would be extraordinary in normal times but during an election campaign it was "positively foolhardy". Churchill parted company with Dundee after that.
Andrew Liddle, Cheers, Mr Churchill: Winston in Scotland (Edinburgh: Birlinn, 2022)