Our Legal Heritage: Lord Lochee of Gowrie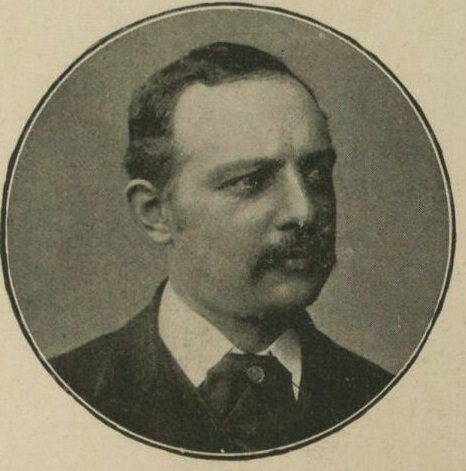 What is our legal heritage? The question arises from the legal career of one Scot who left Scotland and then succeeded in another legal jurisdiction, writes Dr Robert Shiels.
Perhaps another way of considering the question suggested is to ask: whose legal heritage is it anyway? The free movement of people within the United Kingdom and the Empire and later the Commonwealth led to many moving south, or elsewhere, to achieve their aims or possibly just to try their luck. To take two examples, admittedly somewhat at random, Sir William Campbell (1758-1834) was born in Caithness and joined the British Army at the time of the American revolution. After that war, he became an attorney in Nova Scotia and began practising in 1785. He was appointed to the bench in 1811 and in 1825 he was appointed chief justice in the Supreme Court of Upper Canada. He was knighted and retired in 1829.
John Campbell (1779-1861) was born in Cupar, a son of the manse. He attended United College at the University of St Andrews and left to be a tutor to young man in a wealthy family in London. He travelled extensively in the Caribbean with the family. On return to London, he worked as a journalist for a while when studying to become a barrister in England. He was called in 1806 and practised for many years and he was also an MP for Edinburgh. He went on to be appointed, as Lord Campbell of St Andrews, to many important legal offices in the English legal system and, ultimately, lord chancellor.
Another successful expatriate in a more recent era was Edmund Robertson (1845-1911) who was born in Kinnaird, Inchture, in the Carse of Gowrie, Perthshire. His father was the parish schoolmaster. Robertson went to the University of St Andrews, and probably then as an affiliated student, to Lincoln College, Oxford and graduated there. He became barrister in 1871 and also a fellow of Corpus College in 1872 and a reader on law to the Council of Legal Education. He practised on the Northern Circuit and also became a professor of Roman law at University College, London for several years. He wrote a number of articles on legal and constitutional subjects. He was made a Queen's Counsel in 1895.
Robertson was Liberal Member of Parliament for Dundee from 1885 to 1908. He held office under William Gladstone and Lord Rosebery as civil lord of the admiralty from 1892 to 1895. Under Sir Henry Campbell Bannerman he was parliamentary secretary to the admiralty from 1905 to 1908. He was appointed a privy counsellor in 1905 and raised to the peerage as Lord Lochee of Gowrie in 1908.
The resignation of Robertson as MP for Dundee resulted in the subsequent election of Winston Churchill to replace him. The suggestion that Robertson's sudden elevation was a means of creating a vacancy for Churchill might have had some truth in it, although Robertson has been described as 'sickly'. However, that would have been a high-risk strategy and the suggestion was not necessarily consistent with the facts as Churchill had not at that point known of his loss of his English constituency. Perhaps the most obvious explanation is the correct one: Robertson was ill, and he only lived for a few more years. As Lord Lochee he died in 1911, aged 65 years, and the barony became extinct.
None of the three successful lawyers elsewhere ever qualified in Scotland although they did not forsake their origins. In particular, Lord Campbell and Lord Lochee returned to represent constituencies in the land of their birth in an Imperial Parliament at London. Doubtless not withstanding their restricted constituency duties in earlier time they nevertheless returned to Scotland. Whether we revel in someone from Scotland achieving success in a legal system elsewhere, or regret the loss of the contributions that they might have made in Scotland suggests the conundrum of a glass half full or half empty.
Further reading:
Andrew Liddle Cheers, Mr Churchill! Winston in Scotland (Edinburgh: Birlinn, 2022).
Anne Newman, 'Dundee's Grand Old Man' (2005) Journal of Liberal History vol., 46, pp. 16-23.
Anon., Edmund Robertson, 1st Baron Lochee, Wikipedia.
Edmund Robertson, American Home Rule: A sketch of the Political System in the United States: accessible at HathiTrust Digital Library