Patent filings show new sectors exploring blockchain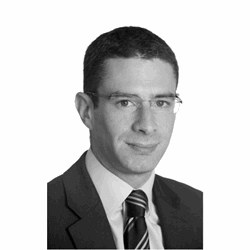 More sectors than ever before are starting to utilise blockchain, European patent figures reveal.
Patent attorney David Grant, a partner at IP firm Marks & Clerk, says the technology – typically associated with cryptocurrency – is increasingly being explored for broader applications in areas such as healthcare and transport.
In 2018 the European Patent Office (EPO) published data showing a consistent rise in the number of European patent applications filed for blockchain-based interventions.
Mr Grant looked at EPO applications published between 2011-2020 to see if this trend continued.
The findings reveal clear growth, accelerating sharply from 2017 onwards – and show applicants are pursuing protection for a number of different use cases of blockchain technology.
He explained: "As you might expect, blockchain applications are still heavily biased towards cryptocurrency, however it was interesting to note the increasing use of blockchain in applications outside of the financial sphere, which is a more recent development.
"The use of blockchain in electronic voting has been a hot topic, particularly in the wake of the US election, so it was no surprise to see applications for blockchain as a means for facilitating electronic voting, but it was especially interesting to the rise in applications in other sector areas.
"In healthcare, for example, we see examples of blockchain being used for managing patient healthcare records. With discussions around topics such as Covid vaccine registers, I suspect we'll continue to see growing interest in blockchain from the healthcare sector because of the advantages the technology offers with immutable records, security and error reduction.
"The transport sector is clearly also exploring this technology, as filed applications include uses in road traffic management, as well as in monitoring the operational state of components of a railway infrastructure."
The data shows some of these new use areas have only been explored very recently, and while patent numbers are relatively modest they suggest the start of a growth curve that is likely to continue.
Mr Grant also believes there may be some companies exploring blockchain but have yet to seek a patent – and they may even be unaware that they have patentable material.
He said: "Some companies may not view their blockchain innovations as being patentable because there is a belief that it is not possible to protect inventions that are embodied in software. This is certainly not the case, however. People may also assume that blockchain inventions are excluded from patentability as being pure business methods, but again this is a misconception, as blockchain applications continue to be granted both in the financial sphere and increasingly in other domains too."
"Then there are the businesses implementing blockchain for the first time, who have not been down the patent route before. It may simply not occur to them to protect their innovation.
"I can tell you from experience that it is possible to obtain patent protection for blockchain-based inventions, people are filing patens in this domain, and this is a very important step to take, particularly for those companies using it for new applications."