Paralegal pair join Gilson Gray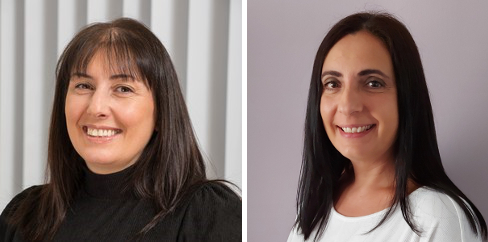 A pair of property paralegals who have worked together for 15 years have both joined Gilson Gray in its recently-opened Dundee office.
Senior paralegals Fiona Nicoll and Louise Duguid have joined the firm from Blackadders.
Ms Nicoll, a member of the Scottish Paralegal Association, said: "Being locals, Louise and I both know the city and surrounding areas extremely well – it's not something we've just seen on a screen, we've grown up in the area and know the neighbourhoods and property market well."
Ms Duguid, treasurer of the Scottish Paralegal Association, added: "I'm delighted to be joining at the same time as Fiona, we've worked so well together for so long and it's a great experience to be on this journey with her."
Ms Nicoll has more than 25 years' experience in residential conveyancing. She began her career at Miller Hendry as a legal secretary before moving on to become a paralegal in Thorntons Solicitors. During her time at Blackadders, she was promoted to senior paralegal, then paralegal manager.
Ms Duguid has 15 years' experience in residential conveyancing, starting her career with Blackadders LLP as a trainee paralegal before working her way up to paralegal manager.
Debbie McCathie, partner and head of residential conveyancing at Gilson Gray, said: "Fiona and Louise have already made their mark in such a short space of time – their wealth of local knowledge and experience is extremely valuable and will greatly benefit our team. I look forward to working closely with them.
"Since opening our sixth office in Dundee, we've focused on adding the best talent from the local legal, property and financial communities. Our commitment to growth has always been based on strategic hires and hiring the brightest talent in the business."