Our Legal Heritage: When Holyrood offered sanctuary to debtors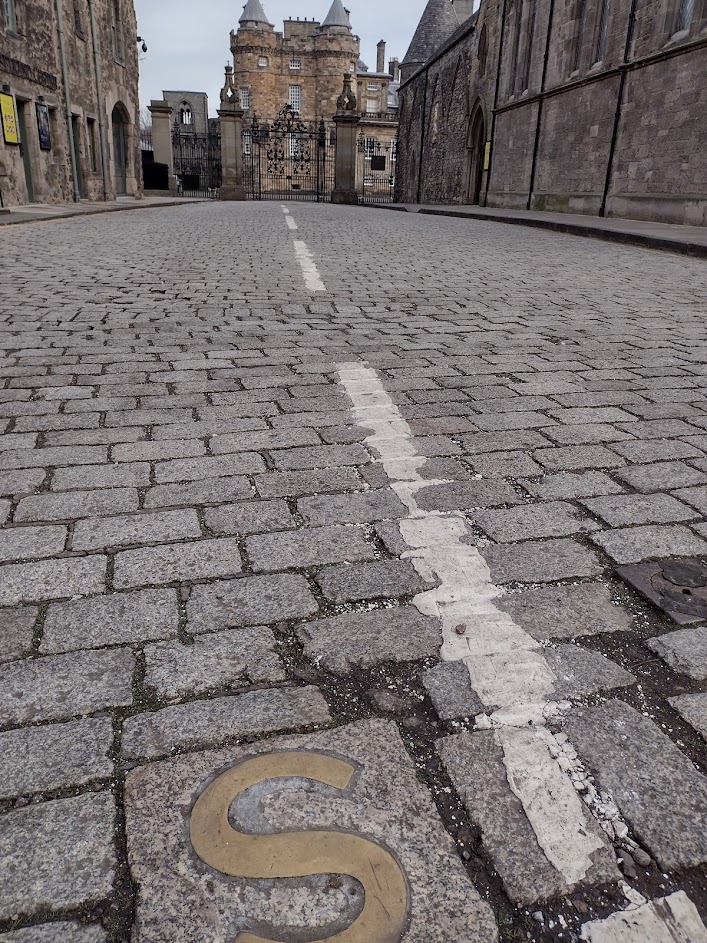 The Stair Society has highlighted a fascinating remnant from Edinburgh's legal past in the form of sanctuary stones, which offered safe refuge to debtors.
It tweeted: "The streets of Edinburgh have some fascinating links with legal history. An example is the sanctuary stones outside Holyrood Palace. These are three cobblestones with the letter "S" embedded into them at the entrance of Abbey Strand outside Holyrood Palace.
"The stones mark the boundary of an area of sanctuary for debtors offered by Holyrood Abbey. In the past, debtors could face jail time at the hands of their creditors. Debtors who sought refuge at the abbey were safe from imprisonment, however.
"One famous debtor who sought sanctuary at Holyrood Abbey was the writer Thomas de Quincey, author of 'Confessions of an English Opium-Eater', who frequently faced debt whilst living in Edinburgh.
"Legal change in 1880 meant that debtors could no longer be imprisoned and there was no longer a need for debtors' sanctuary. The small copper letters outside Holyrood Palace remind us though of the refuge that was once offered by the abbey there."
Paul J. du Plessis, professor of Roman law at Edinburgh Law School, told Scottish Legal News the origins of the practice could lie in ancient law.
He said: "There is undoubtedly precedent for this in Roman law. I suspect, in this case, that the influence will be both Roman and also (medieval) Canonic, since the notion of seeking sanctuary in a religious building is a cornerstone of early Christianity – also based, of course, to a large extent on Roman law.
"One would need to delve into the treatise writers of the period on Scots law to see what they cite as the origins of the practice, but I would not be surprised if it is rooted in Roman law."