Our Legal Heritage: 86th anniversary of Donoghue v Stevenson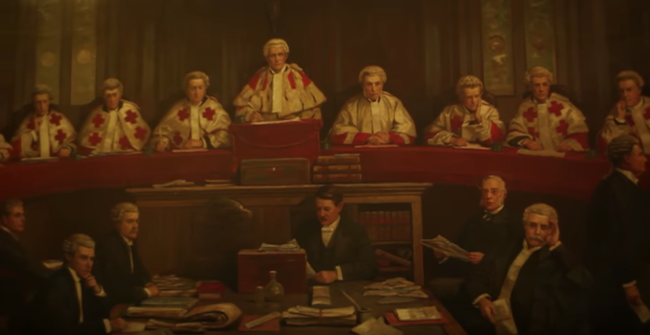 It was the 86th anniversary of the famous snail in the bottle case — Donoghue v Stevenson — on Saturday.
The case concerned a woman, May Donoghue, who found what were alleged to be the remains of a snail in a bottle of ginger beer she had bought in a cafe in Paisley.
She subsequently fell ill and successfully sued the manufacturer, incepting the modern law of negligence.
Lord Atkin, who gave the leading judgment, held that the manufacturer owed a duty of care to Mrs Donoghue, which was breached because it was reasonably foreseeable that the manufacturer's failure to ensure the product's safety would lead to harm being done to consumers.
He based his judgment on the Golden Rule as found in the Gospel of Luke: "The rule that you are to love your neighbour becomes in law 'You must not injure yourneighbour'; and the lawyer's question: 'Who is myneighbour?' receives a restricted reply.
"You must take reasonable care to avoid acts or omissions which you can reasonably foresee would be likely to injure your neighbour."
It was revealed earlier this year that Paisley artist Mandy McIntosh will commemorate Mrs Donoghue with a bronze statue based on her sole surviving photo.
Ms McIntosh said: "There are so few women commemorated in this way that it's great to help redress the balance a bit. There are more statues of dogs in Edinburgh than there are of women so it's very fitting that May's legacy is celebrated in this way.
"When I first started work on the project my focus was on the snail, but then I realised that actually it's all about May and what she represents."
She added: "The statue shows May holding her twin granddaughters Elizabeth and May on their christening day in 1952, which is like the scales of justice, her holding these two equal weights."
In 2011 the Scottish Council of Law Reporting released a short film on the case, created by The Muckle Hen, featuring members of the bench and bar.
Watch the video here: https://www.youtube.com/watch?v=yLleV7XhkRI