Our Legal Heritage: The trial of Oscar Slater
SLN reflects on one of Scotland's most famous miscarriages of justice as a new play – Oscar Slater - The Trial That Shamed A City – opens at the Òran Mór in Glasgow this week, running until Saturday. Book your tickets here.
On 6 May, 1908, Jewish immigrant Oscar Slater was sentenced to death for a crime he did not commit – the murder of 83-year-old Glasgow woman, Marion Gilchrist.
Miss Gilchrist had been living with her maidservant, Helen Lambie at the time of the killing. She was murdered while Miss Lambie was out buying the newspaper.
The maidservant told the Lord Advocate at the trial: "Miss Gilchrist had not very many visitors. There were some business gentlemen that came to the house…I know that she had a great many jewels…she wore jewels every day, usually a ring and a brooch…when she went out to tea and to dinner she wore more jewels.
…It was the usual practice for me to go out errands in the evening. I usually went out on my errands about six o'clock and sometimes a little later…"
A man was seen fleeing the flat, whom police believed to be Oscar Slater, despite a mismatch between his appearance and the descriptions given by witnesses.
Slater, originally from Upper Silesia in Germany, had already been prosecuted for crimes in London and Edinburgh before coming to Glasgow and was known to the police.
After the murder, Slater left Glasgow, boarding the ocean liner, the famous HMS Lusitania, from Liverpool, bound for New York. Upon his arrival there he was arrested and taken to The Tombs prison.
He was carrying a pawn ticket for a brooch, which police in Scotland thought incriminated him still further, assuming – wrongly – that it belonged to the victim. They sought extradition but it was unnecessary as Slater made the return, hoping to clear his name.
He was charged with murder.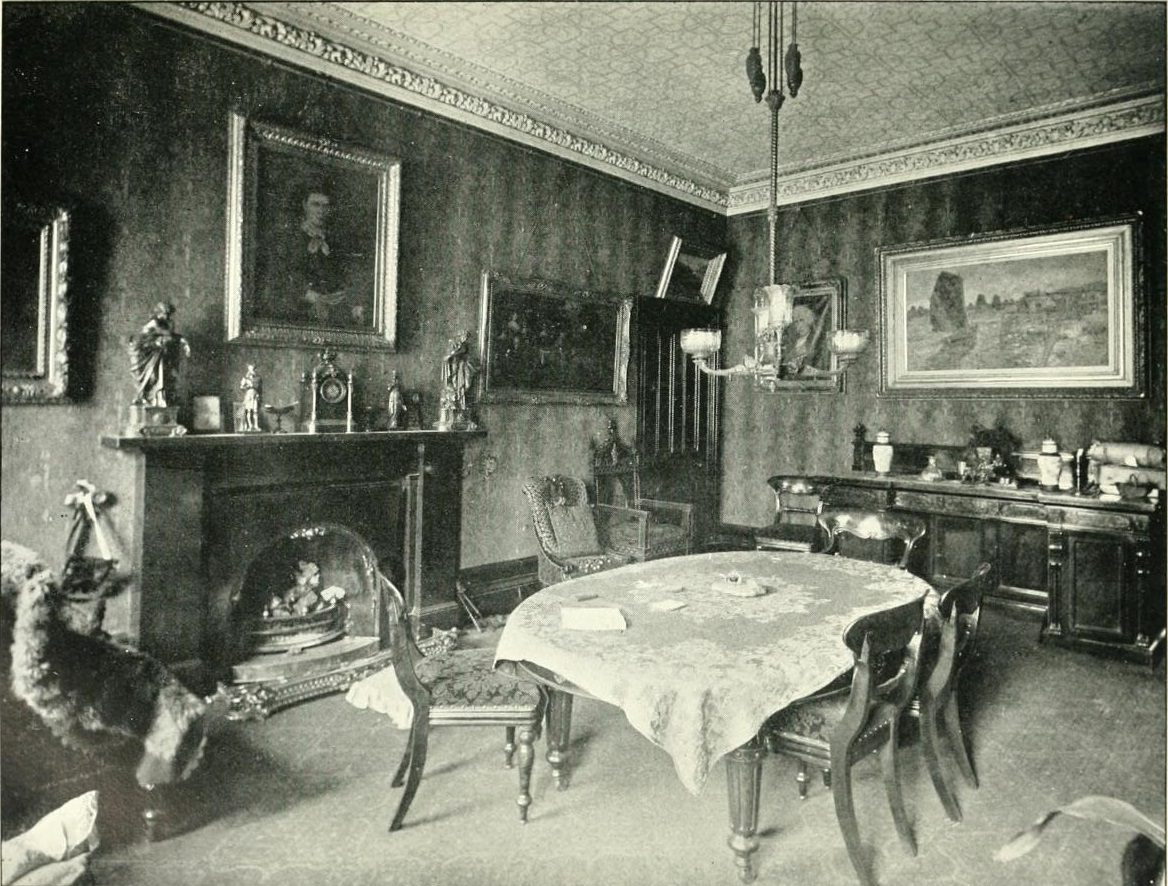 At a trial in the High Court of Justiciary in Edinburgh in May 1909, he was found guilty of murder and was sentenced to death. However, this was commuted to penal servitude for life and led to his imprisonment at Peterhead Prison for more than 18 years.
An outcry ensued and campaigners sought to clear his name in the decades that followed, including Sir Arthur Conan Doyle, whose The Case of Oscar Slater was published in 1912.
His supporters pointed to the flaws in the case and reliance by the police on his previous misdeeds.
In 1914, Detective Lieutenant John Thomson Trench, an officer from the original investigation, implicated a relative of Miss Gilchrist in the murder and alleged that evidence to this effect had been concealed by police. He was dismissed.
In 1927, Slater was released on licence, though not pardoned.
He returned to Glasgow but thereafter moved to Ayr and in March 1928 petitioned the Secretary of State for Scotland for an appeal to the Court of Criminal Appeal.
His conviction was quashed on the basis the trial judge had misdirected the jury.
Thomas Toughill's 1993 book Oscar Slater, The Mystery Solved, which used evidence from the Scottish Record Office, argued that Trench's allegations were known at the highest levels and that the appeal was arranged and held as it did to hide the fact Slater had been framed.