Our Legal Heritage: Society of Solicitors in the Supreme Courts of Scotland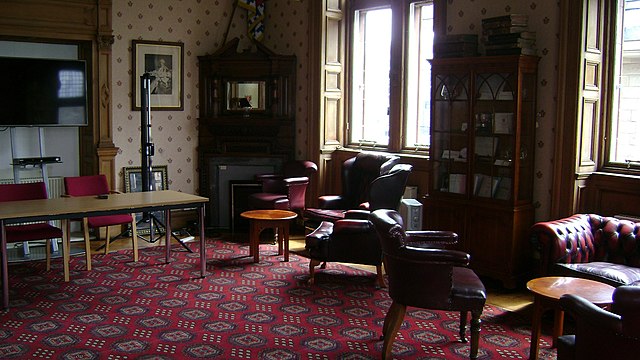 The venerable Society of Solicitors in the Supreme Courts of Scotland and its premises in Parliament House are among the jewels in the crown of Scotland's legal heritage, as SSC secretary Mr Robert Shiels explains.
On 1 August 1754 by Act of Sederunt of the Court of Session the office of agent or solicitor in the Court of Session became licensed. That provision was confirmed by another Act of Sederunt on 10 March 1772.
The agents or solicitors recognised by the Acts met regularly and after twelve years on 12 January 1784 they resolved to form an association. They did so under the name of the Society of Solicitors of the Court of Session and other Supreme Courts of Scotland.
The members of the society practiced in Parliament House and lived around the area of the Old Town of Edinburgh. The position of the society was consolidated by Royal Charter given under the Great Seal of Scotland at St James's on 24 January 1797 and sealed on 23 February 1797.
The consistent work of the members and the steady effort to make a place for the solicitors in the society within the complicated demarcation of Parliament House in the late eighteenth and nineteenth century is explained admirably by Dr JB Barclay in his The S.S.C. Story, 1784-1984.
The development of the society and the accumulation of assets and wealth culminated on 12 May 1894 which JB Barclay describes (p.91) as "the most memorable date in the history of the society in the third quarter of the nineteenth century, if not its whole history". That date was the occasion of the opening of the SSC's own hall and library. The estimated cost of £22,000 at the time may be reckoned, using a simple purchasing power calculation, now to be around £2,274,000.
The SSC premises, known in the Cowgate as the Solicitors' Building, is not necessarily obvious as such. The building rises to a height of six floors from the Cowgate and at present the first few floors are leased to a backpackers company.
A walk from the great hall at Parliament House, past the boxes at the crossroads, surrounded continuously by paintings of the great and good does not necessarily suggest that the journey ends in private premises.
What was the SSC Upper Library is now in effect the offices of a number of stables for advocates. Several of the rooms formerly used by SSC office-bearers and members are now leased to Faculty Services Limited. The SSC members continue to use the library and to work in and around Parliament House just as predecessors and members in past generations did.
More information on the society is available on the website.
Photo credit: Djc Thomson, CC BY-SA 4.0