Our Legal Heritage: The last man publicly hanged in Glasgow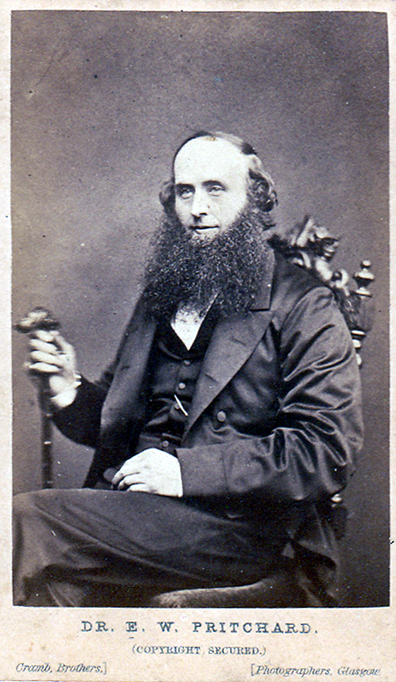 In December 1864, Mary Pritchard became seriously ill and experienced retching and headaches. She was suffering the effects of antimony poisoning at the hands of her husband, Dr Edward Pritchard, who would become the last man to be publicly hanged in Glasgow.
When her mother, Mrs Jane Taylor, moved in to help her ailing daughter she too became ill and died on February 25, 1865. Her daughter died on 18 March.
The procurator fiscal received a letter raising suspicions about the deaths two days later. It was thought to have been penned by one Dr James Paterson, who had refused to write the women's death certificates, prompting Pritchard to write them himself. That evening, Pritchard was arrested at Queen Street Station.
A post-mortem revealed that Mrs Pritchard had been poisoned. Her mother's body was exhumed and it was discovered she had suffered the same fate.
Pritchard was charged with murder.
On July 3 he was taken to the High Court in Edinburgh, with large crowds gathering and following the police van up the Royal Mile, The Scotsman reported at the time.
The paper described Pritchard as appearing "sad and thoughtful" and "cool and collected".
Servants gave much of the evidence, citing the links between the food Mrs Pritchard had eaten and her bouts of illness.
It was also revealed that the doctor had had a relationship with 15-year-old servant girl Mary MacLeod. The fact had been revealed to a washerwoman who said in court that the girl claimed she would take Mrs Pritchard's place if the latter were to die.
Miss MacLeod was thought to have had a forced miscarriage in August 1864.
It was alleged that Mrs Pritchard had caught her husband and the girl together in November that year, the same month she became ill.
The jury delivered a unanimous verdict; Pritchard was sentenced to death.
On the morning of 28 July 1865, Edward Pritchard ascended the gallows where a noose was placed around his neck and a white cap on his head.
Normally a curtain would be drawn so as to allow the prisoner to spend their last moments in privacy. But Pritchard was not afforded that courtesy, in recognition of the nature of his crimes.
The executioner released the trap and the prisoner dropped to his death, the hangman went below the gallows to pull his legs, ensuring strangulation.