Our Legal Heritage: The Hate Factory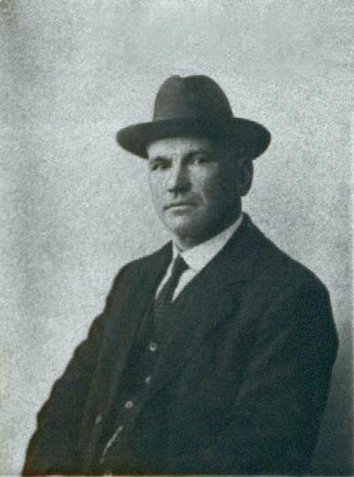 It is unlikely that any of the former inmates of Peterhead Prison will be beating a path to spend a pleasant afternoon in what must rate as Scotland's most unusual tourist attraction.
'The Hate Factory', as it was dubbed by its guests, is now a museum and was recently nominated for a tourism award. It is a place of grim foreboding but while it lacks the charm and picturesque location of Inverary jail, it makes for an informative visit.
When it opened in 1888, guards were armed with cutlasses, as befitted an institution designed to supply forced labour to the Admiralty's huge construction project to extend Peterhead harbour. Prisoners laboured at nearby Stirlinghill Quarry or in the Admiralty Yard attached to the prison and any who approached to within an arm's length of a guard were liable to be slashed.
The cutlasses were only withdrawn in 1934 when the guards were issued with rifles. The jail, with its tiny cells, was subject to a harsh regime and John Maclean, the Scottish socialist who was released from Peterhead one hundred years ago this week, had such a dread of the place that he declared that he would rather die than be sent back.
The prison's remoteness from the Central Belt added to the punishment of prisoners who received few visits and the jail was reserved for 'hard cases' and, latterly, sex offenders.
Its alumni included 'Gentle' Johnny Ramensky, the legendary safe-cracker, who, after being denied licence to attend his wife's funeral, became the first man to escape from Peterhead, a feat he repeated on a further four occasions. The son of one of the many Lithuanian miners who came to Scotland before WW1, he followed in his father's footsteps and became proficient in the use of dynamite in the Lanarkshire coal mines.
When he was released from Peterhead in 1943, Ramensky joined 30 Commando and was parachuted behind the lines to blow enemy safes including those attached to the headquarters of Erwin Rommel and Herman Goering.
Most infamously, Peterhead hit the headlines in 1987, when a group of 'lifers' in 'D' Hall went on the rampage and took a prison officer, Jackie Stuart, hostage. The officer was paraded on the rooftop and held prisoner for five days. His ordeal only came to an end on October 3 when the SAS stormed the jail and ended the protest in their own inimitable style.
Conditions at the jail remained grim. Slopping out continued at Peterhead until 2007 and electricity was only introduced into the cells a few years earlier.
Peterhead prison closed on December 6, 2013 and was replaced with HMP Grampian which opened in the same year.
Graham Ogilvy