Our Legal Heritage: Campaign to pardon 'notorious pyratt' Captain Kidd
A bid is underway to clear the name of a Scots sailor whose body was left hanging over the Thames for three years as a warning to other would-be pirates.
Born in 1645 most likely in Dundee but possibly Greenock, Captain William Kidd's early life is obscure. It is believed that, like his father, he took to the sea as a youth, eventually becoming a privateer for Great Britain. By 1690 was established as a sea captain and shipowner in New York City, where he acquired a well-to-do wife and property. He was dispatched by New York and Massachusetts to attack enemy privateers off the coast.
In 1695 in London he was granted a royal commission to apprehend pirates attacking the ships of the East India Company, but in 1696 he would set sail on the voyage that would seal his fate. He left Deptford in February of that year on the Adventure Galley, possessed of a government commission to suppress piracy in the Indian Ocean.
A year later, in February 1696, he arrived at the Comoro Islands off the coast of East Africa, some time after which he is said to have turned to piracy. In August 1697 he failed in an attack on ships sailing with coffee from Yemen but was to later take several small ships. Two months later he killed his gunner, William Moore, with an iron-bound bucket as the crew were on the verge of mutiny.
In January 1698 he took the Armenian ship Quedagh Merchant and scuttled Adventure Galley, by now unseaworthy. The Quedagh Merchant had sailed from Bengal and was carrying silk, sugar, opium, calico and muslin, with a substantial part of the cargo apparently belonging to a courtier of the Mughal emperor of the day, the despised Aurangzeb.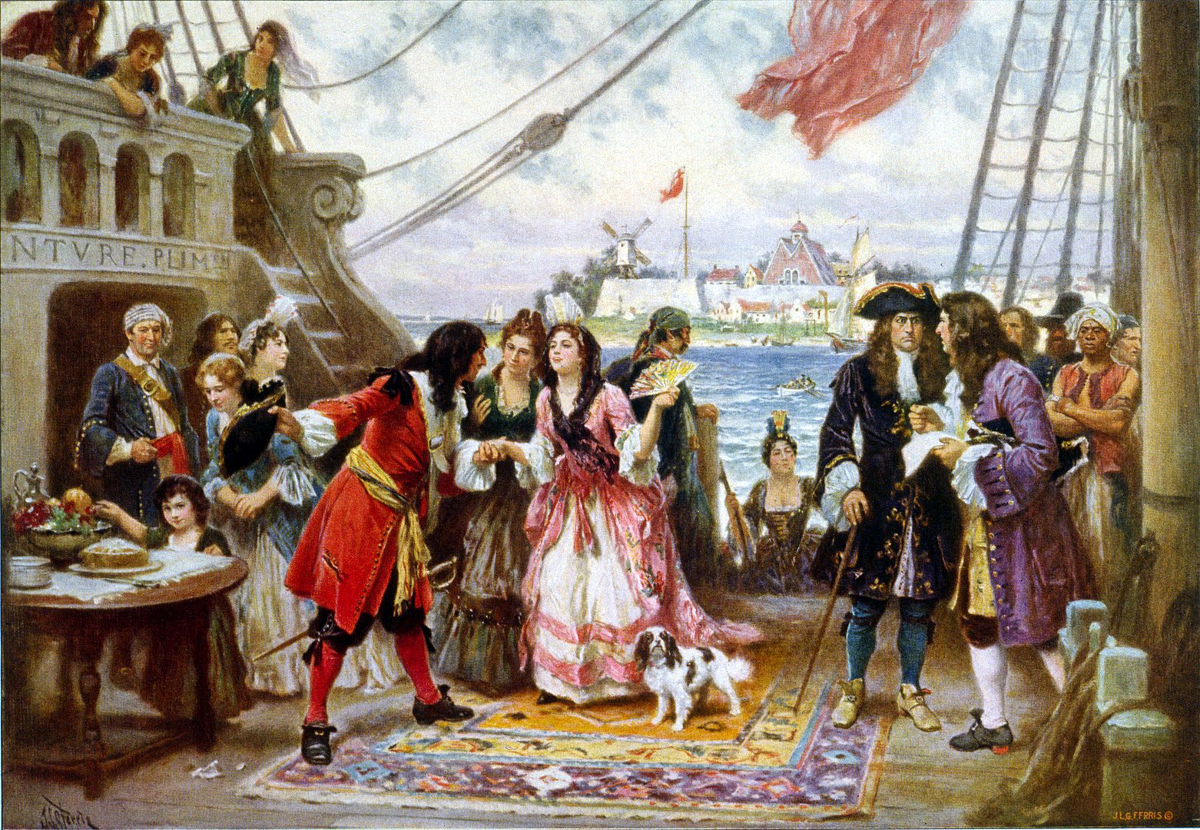 In April of 1699, Kidd reached the West Indies where he discovered he had been denounced as a pirate. The Quedagh Merchant was left at Hispaniola, where it disappeared. He obtained a new ship, the Antonio, on which he sailed to New York City and tried to persuade his erstwhile friend, the Earl of Bellomont – colonial governor of New York – of his innocence. He was, however, arrested and sent to England.
On 16 April 1700, the "notorious pyratt" appeared before the Lords of Admiralty before being committed to Newgate Prison. He was tried at the Old Bailey for the murder of Moore and on numerous counts of piracy. On 23 May 1701, he was taken to Execution Dock at Wapping where he was hanged before a crowd. His legend grew as treasure hunters searched in vain for his loot, said to be worth millions of pounds in the currency of the day.
Now Mike Dailly, of Govan Law Centre, and a proud Dundonian is campaigning for Captain Kidd to be pardoned.
He told The Courier: "He was really a remarkable Dundonian, who was brought up by the Masters and Seaman's Association in Dundee after his father was lost at sea.
"His case was one of the biggest miscarriages of justices in the UK.
"It was fine to be a privateer against the French but when the politics turned they made him the fall guy."
Mr Dailly said clearing Kidd's name may involve seeking a royal pardon or taking the case to the Criminal Cases Review Commission.