Our Legal Heritage: Black History Month – Henry Dundas, lofty hero or lowlife crook?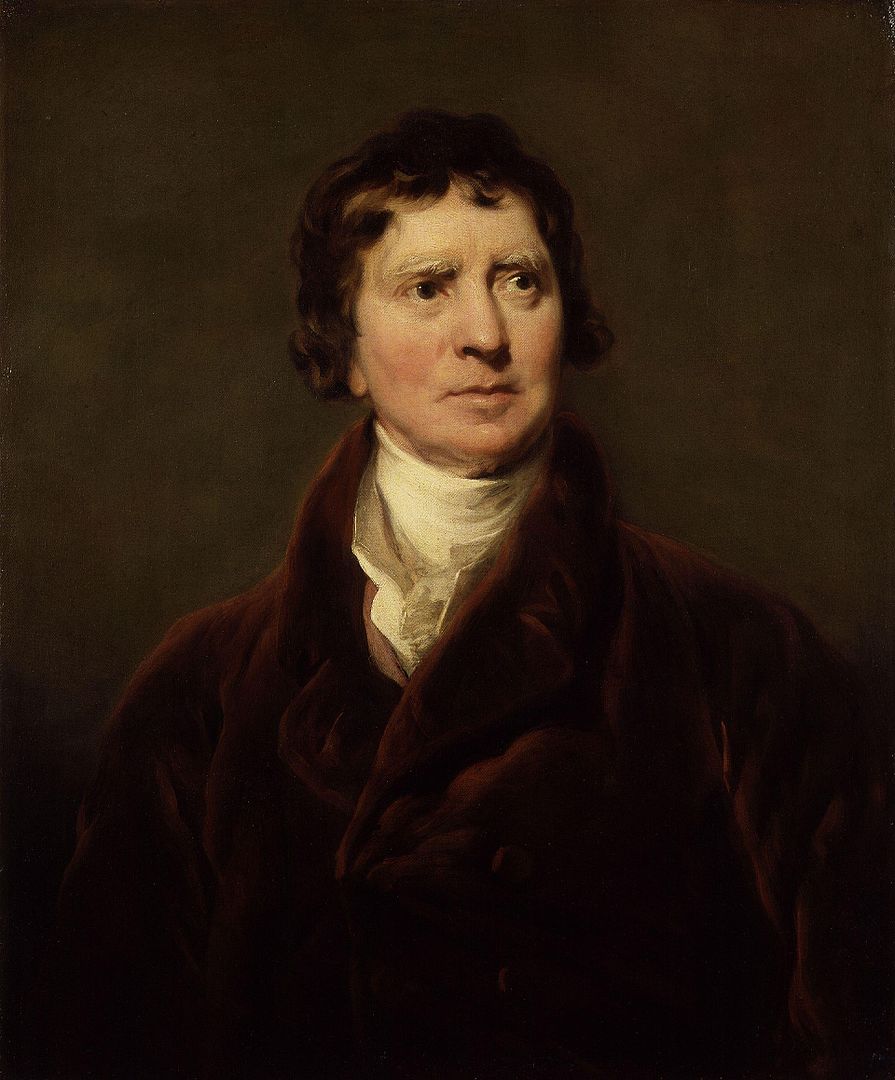 Chris Holme looks at the life of Henry Dundas, a controversial figure who has come under scrutiny this year in the wake of the Black Lives Matter movement.
He's the man I walk past every day but never get to see up close. That's because he's 140 feet up in St Andrew Square – easily the tallest statue in Edinburgh. Far, far above His Royal Highness (William IV) down in George Street and even Sir Walter Scott – at eye level in his monument in Princes Street.
He was the man who opposed Wilberforce and delayed abolition of the slave trade for nearly 20 years. And his own career ended in the stench of corruption as the last British politician to face impeachment.
So why does Henry Dundas, the first Viscount Melville, have such prominence?
No great surprise that he was a lawyer turned politician – a very capable and ruthless one, commonly known as the Governor General who effectively ruled Scotland for over thirty years.
But the power he exercised as William Pitt's fixer in London was much greater. He was variously Home and War Secretaries, First Lord of the Admiralty and Treasurer of the Royal Navy. Above all, he was the critical figure in the expansion of British trading empires in India and the West Indies through "pillage and patronage" as Canning described it.
My interest in him was triggered by an engrossing talk given by Sir Geoff Palmer on the Jamaican panels he and his daughter had stitched for the Scottish Diaspora Tapestry.
Scotland grew very fat on the slave trade. Dundas gained from that directly through family connections but he was also the man who made it all possible through a vast network of patronage built on favours like finding posts for younger sons of the nobility. Just as Edinburgh was playing a leading role in the Enlightenment it was simultaneously also raking in enormous profits from the sugar and tobacco trades built on chattel slavery and its routine indulgence of rape, murder, and systematic torture of fellow human beings.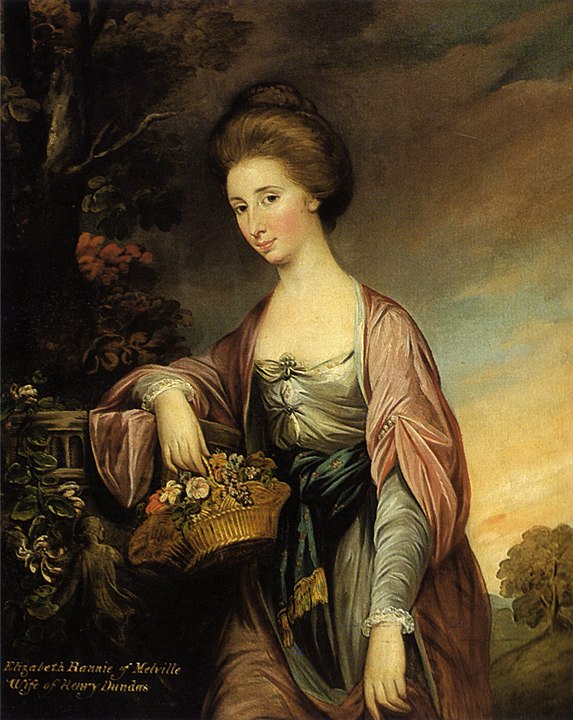 So what was Dundas like as a person? He married Elizabeth Rannie (when she was just 14) for her £10,000 fortune which he then lost in the failed Ayr Bank. His long absences in London probably led to her affair with an army officer whom she later married.
Vengeance was harsh from the divorce in 1778 – Dundas, as was the law then, acquired her wealth, goods and chattels. These included their four children. She never saw them again and she lived until the age of 97.
Biographer and advocate James Boswell described him as a "coarse, unfettered, unfanciful dog" when Dundas was appointed Lord Advocate.
But earlier he had praised Dundas's advocacy skills when he represented Joseph Knight, a slave brought to Scotland from Jamaica who had the temerity to want freedom from his master, John Wedderburn.
His case was vindicated by the Court of Session. This provided the material for a novel by James Robertson.
Dundas changed his tune on slavery in his later Parliamentary clashes with Wilberforce.
Then he argued that the West Indian trade was so profitable and important to Britain, particularly in a time of war, that it could not be surrendered without consent of the slave owners. Thus was born "gradual" abolition when moral principle was sacrificed on the altar of greed.
Nor was such inconsistency unusual. Boswell was a defender of the slavery trade – so too was John Stewart the first black MP in Westminster So what's the legacy? Slavery funded a boom in land purchase and buildings.
The slave trade was abolished in 1807 but many grew even richer when slavery itself was finally abolished in 1834 and slavers compensated with today's equivalent of billions of pounds for the loss of their earnings.
Then there are the people. For Campbells alone we have Sol, Naomi and Joel, the wee Costa Rican striker in the World Cup.
You only have to look in the Jamaica phone book to find 2,500 Campbells – four times the number listed in Edinburgh and Lothians. The Empire Café provided a focus for Scotland's slavery legacy at the Commonwealth Games. This subject is now getting far more attention from journalists and historians, particularly in the Highlands.
Henry Dundas, meanwhile, still towers over St Andrew Square. His downfall arose from controls on Royal Navy expenditure he himself had introduced in 1785 but neglected to follow. The charges related to his use of fellow Scot Alexander Trotter, the official Navy paymaster, as his private agent to withdraw public money from the Bank of England and deposit it in his private bank, Coutts (also run by Scots) for speculation – primarily in the East India Company in which Dundas also had frequent Parliamentary interest.
The sums involved were astronomical – some £15 million over two decades then – beyond calculation now. As his accusers remarked: "It was infamous that the pittance wrung from the necessities of the poor should be sported with in the hazardous game of stock jobbing."
Dundas had conveniently destroyed all his records so the case was largely based on Trotter's testimony. Dundas was formally censured by the House of Commons on the casting vote of the Speaker. Rather than face a criminal trial, he chose to be tried literally by his peers in what became the last impeachment at Westminster. In the event, he was acquitted by the House of Lords in 1806 but the damage was done and his career was in ruins. Even if he did not trouser profits himself (highly unlikely, I think, given his earlier penchant for speculation) he was Trotter's boss and at least had been grossly negligent.
So how come a statue after all that? It may be the only way up he saw from the depths of disgrace was to elevate his form for posterity. There are two other statues of him in Parliament Square, Edinburgh and an obelisk at Comrie near his country seat.
And whatever his considerable failings, Dundas was the boy who'd done good – easily the most powerful Scottish politician in Westminster since the Union. Prime Ministers and Kings were frequent visitors to Cannizaro House, his mansion in Wimbledon. He did have friends and supporters – a public subscription for a memorial had already raised £3,000 five years before his death in 1811.
An inscription by the monument says it was paid for by members of the Royal Navy. Dundas had overseen many naval reforms including building new ships used at Trafalgar. But I can't really see many jolly jack tars emptying from the Pompey pubs and putting their pennies towards it.
And it was truly monumental. Robert Louis Stevenson's grandfather even had to design a new crane to build it with 1,500 tonnes of stone. The final cost was £8,000.
Yet there is still doubt about whether his statue was intended to be put on top. It may have been an afterthought.
What would have tickled Dundas is that Melville Monument liability came before the Court of Session nearly two centuries later in 2010 in considering what constitutes a contract.
The original case of 1823 was about a complaint from owners of another site in Edinburgh where the monument was due to be erected. More answers may yet come from historians looking at Melville's papers.
We are stuck with the historic monuments and statues left by past generations – unless it is a living memorial like the hospital for mothers and children for Elsie Inglis which was just blithely flogged off. As the Damned Rebel Bitches history group points out, there are more than 200 hundred public statues in Edinburgh but only two are of women and another two of dogs.
It now looks like there will be a new plaque at the foot of the statue – and that's down to Geoff's campaigning. Another thought… only in Edinburgh could a city's tallest statue remain effectively hidden history for two centuries. St Andrew Square was (and still is) a private garden owned by the properties around it. It's only in the last 20 years that it has been opened up for the general public to get close enough to read the plaques.