Next 100 Years kicks off new film series with barrister Abimbola Johnson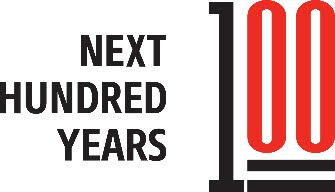 The Next 100 Years, the successor project to the First 100 Years, has launched a new film series – Next 100 Voices – showcasing the next generation of women leaders in the law, kicking off with criminal defence barrister Abimbola Johnson.
Ms Johnson, from 25 Bedford Row, was last year appointed as chair of a new independent scrutiny and oversight board created by the National Police Chiefs' Council to scrutinise police forces across England and Wales on the implementation of an action plan on race.
In her film she speaks about the impact of George Floyd's murder and how it was pivotal in pushing her to consider how she could affect change. She reflects on being "the only other black face in the court room," the importance of the legal profession reflecting the society it serves, how young lawyers are "challenging the concept of professionalism" and the importance of being yourself.
The launch marks the centenary of Ivy Williams becoming the first woman to be called to the bar on 10 May 1922 and aims to champion rising stars and female leaders in the legal profession, including those from groups traditionally underrepresented in the law.
Ms Johnson's interview is the first in a series of ten interviews, each featuring up-and-coming leaders in the legal profession, finding out their motivations and how they got to where they are now. These leaders will come from across the profession, including private practice, in-house, the Bar and the judiciary, showing a diversity of experience and paths to law.
Dana Denis-Smith, founder of the Next 100 Years and CEO of Obelisk Support, said: "The First 100 Years focused on the pioneering women of the last 100 years, interviewing female lawyers about their experiences of breaking new ground and the challenges they faced along the way.
"The Next 100 Years' new series of films looks to the future, asking the next generation of women leaders about what they are doing to create change, both in the profession and in their own area of practice. We have a come a long way since Ivy Williams was called to the Bar 100 years ago and women lawyers like Abimbola Johnson are leading the way in the continued fight for equality and diversity for the next generation."
The 10 films are supported by Irwin Mitchell. Alison Eddy, Irwin Mitchell's London office managing partner, said: "We're delighted to be supporting the Next 100 Years video series which celebrates the diversity of successful women lawyers and shines a light on underrepresented groups.
"It's so important that aspiring lawyers from all backgrounds can dream big. By sharing stories and celebrating the success of women from marginalised backgrounds and identities, we're demonstrating that it is possible to overcome obstacles and that dreams can become reality."