Next 100 Years opens annual Inspirational Women in Law Awards for nominations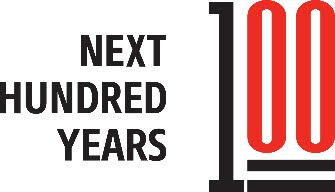 The Next 100 Years, the successor project to the First 100 Years, has opened its annual Inspirational Women in Law Awards for nominations.
The Next 100 Years is dedicated to achieving equality for women in law and the awards, which are in their fifth year, are an opportunity to recognise women who are both excelling in their areas of practice and are using their positions as role models to shape the legal profession, pressing for the changes needed to ensure women working in the law are able to thrive.
A panel of 10 judges, including the vice president of the Law Society of England and Wales, Stephanie Boyce, will compile a shortlist of nominees who be asked to write a short essay on what they have done to create an equal profession for future generations. The essays will be blind judged to ensure a fair process.
The categories are:
Solicitor of the Year
Under-35 Lawyer of the Year
In-House Lawyer of the Year
Champion of the Year
Barrister of the Year
Lifetime Achievement Award
Dana Denis Smith, founder of the Next 100 Years, said: "Women in the legal profession are being hit hard by the coronavirus crisis, with many facing financial pressures and the challenge of juggling caring responsibilities alongside work.
"I would encourage lawyers across the profession to consider women amongst their colleagues who deserve to be recognised for the excellence of their work and for the wider efforts they have made to further the progress of women in the legal profession.
"As in previous years, we want the award winners to reflect the diversity of the role models who are pushing for change. This isn't just about high-profile women, it's about celebrating those making a difference at all levels of the legal profession at a time when our circumstances threaten to reverse the hard-won progress on equality we have seen in recent years."
Nominations can be made by via the Next 100 Years website before midnight on Monday 14 September. Shortlisted nominees will have until 28 September to send in their essays with winners announced at a virtual event to be held 5 November 2020.