Mandy Laurie: No vaccine, no entry to the workplace?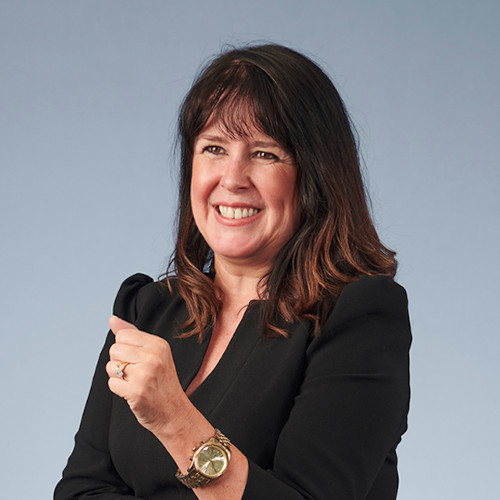 Mandy Laurie of Burness Paull explores whether employers can force employees to receive the Covid-19 vaccine.
Since Margaret Keenan became the first person to receive the Pfizer vaccine in the UK, the rest of the nation has watched on as the introduction of two vaccines and the approval of a third have meant that a return to normal routines may be a step closer.
However, where does that leave employers and employees in terms of a return to the workplace? Can an employer make vaccination compulsory for all employees? And can employers insist that employees return to the workplace?
Where we are now?
There are currently two contrasting views on the position of employers forcing employees to have the vaccine:
Group A is of the view that ultimately, the UK government has no legal power to compel vaccinations. The Public Health (Control of Disease) Act 1984 provides the UK government with the power to prevent, control or mitigate the spread of a contamination or an infection. However, there is no obligation on individuals to undergo any mandatory medical treatment or vaccination. The Health Secretary, Matt Hancock, has discussed this on several occasions and has said there is currently no proposal to make it a legal requirement.
Group B is relying on the health and safety obligations of an employer to take all reasonably practicable steps to ensure the health, safety and welfare at work of all their employees and to prevent or reduce exposure to workplace risks – not just in relation to their employees but those affected by their work activities.(Sections 2 and 3 of the Healthy & Safety at Work Act 1974). Those risks include risks associated with coronavirus in the workplace. That Act also required employees to cooperate with any health and safety measures implemented by their employers in compliance with their duties. Based on this, it is reasonable to say that at a minimum, employers should be encouraging their employees to be vaccinated to ensure they do not breach their health and safety duties. However, an employee refusing a vaccine is not likely to be regarded as a health and safety breach by the employee.
What does that mean in practice for employers?
The availability and roll out of the vaccine potentially alters the risk profile of Covid-19 in the workplace. Employers should be reviewing their Covid-19 risk assessments in relation to the vaccine, their workforce and the workplace.
In certain sectors, such as care for example, an unvaccinated employee could put others at risk. Consequently it may be that vaccination is a reasonably practicable step to reduce those risks and therefore a reasonable management request to take the vaccine.
An employee's refusal could be seen as an "unreasonable" failure to comply with a reasonable management request which ultimately could lead to dismissal. Further, if it is deemed a reasonable management instruction to be vaccinated, then there is an argument that those employees who decline should be refused entry into the workplace in order to protect other staff.
Real difficulties arise if employees refuse to be vaccinated and the role cannot be carried out from home. The employer must then consider whether an ongoing refusal could justify dismissal. The fairness of such a dismissal will be determined by reference to the context of the employer's business, and whether any alternative ways of working or mitigation to exposure of infection is feasible.
Care givers and care homes - can an employee be "forced" to have the vaccine?
Care and medical facilities are two areas where employers may consider that their employees have a greater need for vaccination.
At the beginning of January, the British Medical Association Council Chair Chaand Nagpaul called on the Government to give urgent priority of vaccination to frontline staff to prevent the NHS from becoming overwhelmed. Those living and working in care homes have also been included in the priority list for receiving the vaccine in the UK.
However can these employers, both private and public, force their employees to have the vaccine based on the associated risks of their roles?
For an employer to mandate vaccination it would be necessary to demonstrate, through risk assessment, that having a vaccine is the most reasonably practicable way of reducing the risks associated with Covid-19. The risks of discrimination claims and reasonable alternatives to vaccination should be considered as part of the risk assessment process.
Ultimately, the role of a care giver results in those employees having close contact with vulnerable people, whether unwell, elderly or both. Therefore the vaccine may be the most reasonably practicable way of reducing the risks associated with Covid-19 risk and requiring the vaccine could be considered a "reasonable management request" in the context of the requirements of the role.
Any such risk assessment should be kept under review as the roll out of the vaccine changes and understanding of the science behind the vaccine advances (including in relation to transmission risks associated with individuals who have received the vaccine)
The view of ACAS is that "if someone does not want to be vaccinated, the employer should listen to their concerns". There are a number of areas around this and employers simply cannot expect to have a blanket approach.
An employee may be covered under the Equality Act 2010, which may mean that the employer could open themselves up to a claim for discrimination. These could include, but are not limited to:
Age discrimination - currently the vaccine is not available to all age groups consequently it is impossible to impose that all employees be vaccinated when only those over a certain age are currently eligible for the vaccine.
Pregnancy and maternity discrimination – the medical advice provided with the vaccination was that pregnant women or those planning a pregnancy would be advised to not receive the vaccine.
Religion or belief discrimination – "anti-vaxxers", as they have been dubbed, have been quite a prominent feature discussing the vaccine. However, there are considerations to be made of whether being an "anti-vaxxer" would constitute a "belief" under the Equality Act.
Disability discrimination – many people have a fear of needles but severe trypanophobia could constitute a disability.
Data protection
This is one to watch if an employer is considering requiring employees to inform them if they have or have not received the vaccine.
There are data protection considerations around vaccinations because this information would be sensitive medical information and would trigger employer's obligations under GDPR.
What can you do as an employer to get prepared?
Covid-19 has presented an ever-changing legal minefield, and as the consideration of a return to "normal" working looms it is likely that the government will provide guidance clarifying its position in relation to this.
However, that doesn't mean employers should stand still and there are some steps which employers can and should take to be ready, which are:
Review any Covid risk assessments to take account of the vaccination roll out and availability and how that impacts your workforce and workplace. Are you able to identify any employees who are in a higher risk group or perhaps those who are reluctant to come back to work?
Identify the workplace return priority – which employees roles are more dependent on being back in the workplace, should they return first? Should there be a set order of those who need to return, then those who wish to return, then everybody? Does vaccine availability or roll out affect potential staffing levels?
Is the workplace ready? – are your hygiene systems ready, are there extra cleaning suppliers; has the office layout been changed to allow for social distancing?
Are policies and procedures up to date? – are there policies and procedures in place to deal with Covid related isolation periods, sickness, vaccination and working from home for example?
Access to the vaccination – GP surgeries will be giving out the vaccine in due course, are employees aware that you welcome them popping out during work hours to get this?
Keeping on top of updates – the situation is ever changing and staying on top of the latest developments means that as an employer you can advise your employees accordingly.
This list is not exhaustive, but ensuring sensible precautions are put in place and communicated to employees well in advance of returning to the workplace will help companies mitigate problems further down the line and allow them focus on the positive news the vaccine is bringing.