MacAskill calls for prisoner release amid inmate deaths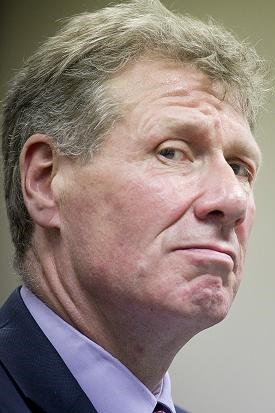 Former justice secretary Kenny MacAskill has called for a prisoner release programme to be established by the Scottish government in light of the pandemic.
Under the Coronavirus (Scotland) Act, only those convicted of sexual or terror offences or who pose a threat to an identified person will be required to remain in prison.
His comments come as the Scottish Prison Service announced two deaths in custody.
John Harrison, 73, a prisoner from HMP Barlinnie, and Frances McCarthy, 59, a prisoner from HMP Low Moss, have both died. Fatal accident inquiries are to be held in due course.
Writing in The Scotsman, Mr MacAskill said: "The state, having taken away their freedom, has a duty of care towards them. Yet harm is now faced by all those incarcerated."
"The whole atmosphere of a prison, after all, is more geared towards hothousing the virus, rather than shielding the prisoner from infection."
He added: "There are some too dangerous to let out and others where the sentence is too long.
"But there are many who aren't and are nearing the end of their sentence or even on remand awaiting trial."