Lord Advocate pressed over lack of criminal prosecution following Allan Marshall FAI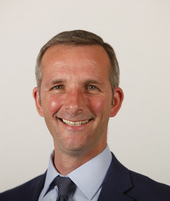 Scottish Liberal Democrat justice spokesperson Liam McArthur MSP has written to the Lord Advocate, James Wolffe QC about the findings of the fatal accident inquiry (FAI) describing the brutal death of Allan Marshall, an inmate of HMP Edinburgh in 2015.
Mr McArthur's letter highlights concerns about the time taken for the FAI to conclude and for the facts to be made public, as well as the lack of criminal prosecution.
Mr Marshall was an inmate of HMP Edinburgh in 2015 and died of a cardiac arrest. Evidence heard during the inquiry indicates that prison officers who were restraining Mr Marshall used violent means to control the prisoner, including dragging and stamping.
Four years on, the FAI details thirteen recommendations, including ensuring proper training for prison officers and the presence of a first responder in similar situations.
In his letter, Mr McArthur said: "The details revealed in this determination are harrowing. There have clearly been serious failures in both the incident that led to Mr Marshall's death, and the subsequent response.
"Firstly, this Fatal Accident Inquiry has exposed a horrifying incident and grievous failures that happened four years ago. Recommendations have now been made that could prevent the fatal outcomes in the future. But in between, years have gone by where there has been no public scrutiny, and no lessons learned. I would be grateful if you could provide me with some detail as to why the investigation took so long,
"Secondly, the facts appear to indicate the presence of criminal behaviour. However, there do not appear to have been any resulting criminal repercussions. I would be grateful if you could confirm the steps that were taken towards criminal prosecution, and what the outcome was. If, as it appears, there was no criminal prosecution, please detail why this was so.
"I am sure that this case was as troubling for you as it was for both myself and the wider public, and I therefore hope that you can understand the concerns and are able to respond accordingly."