Lidl prevented from selling Hampstead gin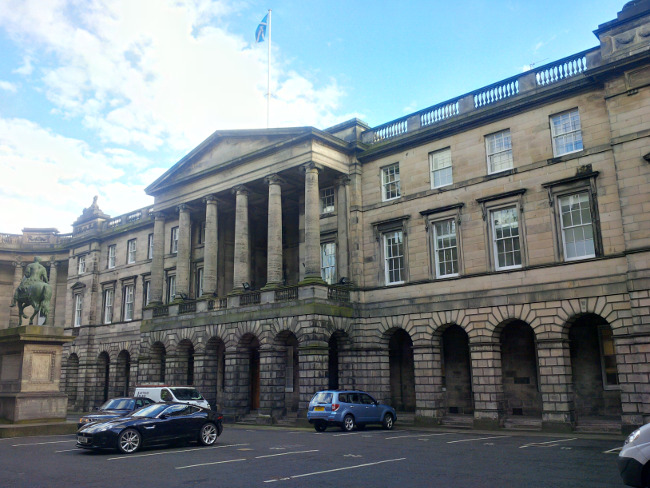 Lidl has been prevented from selling a "redesigned" own brand version of an upmarket gin.
William Grant and Sons Irish Brands, makers of Hendrick's Gin, have succeeded in the Inner House, having won an interim interdict earlier this year.
The firm said the supermarket's "Hampstead gin" brand resembled its own product.
The Lord President, Lord Carloway, Lord Woolman and Lord Pentland, rejected the supermarket's arguments and endorsed the submission of the drinks company, namely that the interdict be extended to prevent Hampstead gin from being sold elsewhere in the UK
Lord Carloway wrote: "The intellectual property judge correctly applied the law. Grant's case is not a weak one although, no doubt, it is far from being one in which ultimate success is guaranteed.
"There is no indication that the judge failed to take a relevant consideration into account or that he took into account an irrelevant one.
"It is clear from the approach of the courts in England that the grant of orders, against persons who are domiciled in the jurisdiction, which have an extra territorial effect are commonplace.
"The same approach is appropriate in Scotland."